Best smartphone camera ever: myTouch 4G KO's Apple iPhone 4, iPhone 5 is next?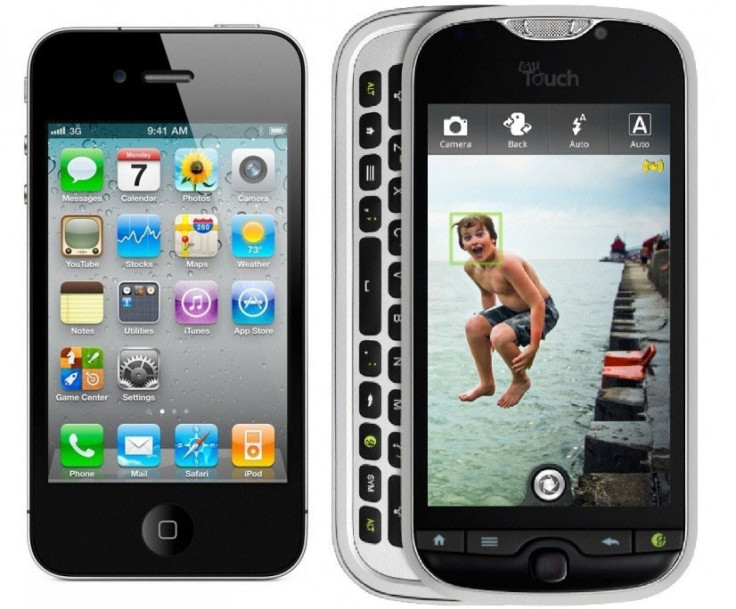 The myTouch 4G Slide proclaims it is now the top smartphone camera on the market, rising above the popular iPhone 4. T-Mobile's myTouch 4G Slide carries enough hardware power and quality performance to prove its worthiness among a sea of competitors.
The current iPhone 4 camera features and quality specs have made it a tough contender, being the most used digital camera on the photo websharing site Flickr. Compared with new, upcoming 8 megapixel smartphone cameras, the iPhone 4 still holds onto superior performance with just 5 megapixels. The point and shoot camera is able to perform well in lower light settings, auto focusing, and white balance. But the stock camera options did not prove good enough leading users to download 3rd party apps such as HDR Camera, True HDR, and Instagram in order to enhance images.
T-mobile's myTouch 4G looks to be the real deal and it comes loaded out of the box. The smartphone comes packed with an 8 megapixel camera, lighting quick shutter speed, dual LED flash. An f/2 wide aperture lens allows photo takers to snap images with a higher depth of field compared to the iPhone 4.
The stock camera software such as SweetShot will allow easy panoramic photo shoots and assembly. A fancy feature called Zero shutter allows for clearer pictures, reducing fuzzy or blurred photos. Photos on the myTouch 4G are displayed on a 4.3 inch touchscreen
The fast shutter speed allows for quick action images through multiple shot bursts for sequence photos. Its dual LED flash outdoes the iPhone 4 single-lit light and the myTouch 4G faster camera performance is thanks to the dual core 1.2 GHz processor and Android 2.3 OS. After reviewing the list, T-mobile may have a winner as it outduels iPhone 4 in each category, earning the best smartphone camera title.
Apple's iPhone 5 camera will be put to the test as it will have to contend not just with the myTouch 4G but other 8 megapixel smartphones like the Nokia N86, HTC Inspire 4G, and Samsung Galaxy S II, all toting highly rated cameras. The iPhone 5 is off to a good start according to rumors, starting off with 8 megapixels and dual LED flash. Apple's iPhone 4 camera held its own with enough technology and innovation to outduel other cameras with up to 12 megapixels compared to the iPhone's 5 megapixel. There is instilled confidence that the iPhone 5 can prevail in the same fashion.
In addition to matching specs with the latest available Android devices, the iPhone 5 camera will need a little more to oust them back to the top. Apple has filed multiple patents that are related to imaging and sensors for their future mobile devices. One of them include Image Capture Device Having Tile and/or Perspective Correction, which allows users to snap moving objects while on the move by utilizing gyroscope and accelerometer sensors. 3D has also been on Apple's radar as another patent involves installing multiple rear cameras in order to capture 3D images and display them without the aid of 3D glasses.
© Copyright IBTimes 2023. All rights reserved.