Biden To West Point Grads: Wars' End Offers Chance To Refocus Foreign Policy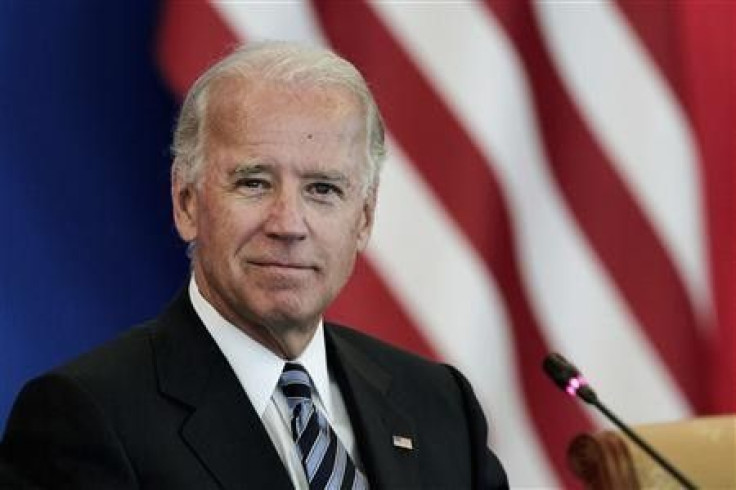 Vice President Joe Biden on Saturday signaled the looming end to America's current military focus on the Middle East and a new push for a strong presence in Asia in a commencement address for West Point graduates.
Hundreds of thousands of you have laced up those combat boots and walked across those barren deserts and snow-capped mountains, he said, according to Reuters.
Biden pointed to the 3 million Americans who have enlisted since Sept. 11, 2001, lauding the self-sacrifice and voluntary enlistment of the Class of 2012, whom he dubbed the 9/11 generation, with the full knowledge that prolonged military engagements in Iraq and now Afghanistan could send them to the battlefield.
Winding down these long wars is enabling us to replace and rebalance our foreign policy, to take on the full range of challenges that will shape the 21st century, challenges different than those of the 20th century, he added.
Biden's address comes after President Barack Obama addressed graduates of the U.S. Air Force Academy last Wednesday, which also promised the end of combat operations in Afghanistan.
NATO this week set a goal of 2014 for an end to military engagement in Afghanistan, at which point the nation's fledgling security forces and military are supposed to take over most combat operations and peace-keeping.
The move allows the U.S. to refocus on Asia, of ever-rising importance economically. Biden signaled out China, though he was careful not to insinuate any looming battles.
The most critical relationship to get right is that between the United States and China. Every day the affairs of our nations and the livelihoods of our citizens become more connected, he said.
Biden's comments left out critical portions of the current international picture, specifically Iran and North Korea. But he did promise the graduates their battles will be fought on newer frontiers.
This is your destiny, to lead your country. You are the leaders of your generation, the 9/11 generation, which I predict will go down in history as the finest generation this nation has ever produced, he said.
© Copyright IBTimes 2023. All rights reserved.