The Biggest Loser From The Sprint And T-Mobile Merger Is You
Perhaps the biggest news to come out of the wireless industry since the smartphone is the proposed T-Mobile (NASDAQ:TMUS) and Sprint (NYSE:S) merger. According to The Wall Street Journal, T-Mobile is paying $26 billion for the Kansas-based provider if shareholders and regulators allow it.
This article originally appeared in the Motley Fool.
While it's too early to determine whether the biggest beneficiary of the acquisition will be the new combined company or legacy carriers Verizon or AT&T (NYSE:T), the loser is clear: It's you, provided you're paying for one or more of the 420 million wireless-powered smartphones and/or connected device connections.
An Oligopoly That Never Acted Like One
Although wireless telephony is already an oligopoly, with the top four carriers taking more than 95% market share, in many ways the industry behaves like anything but. In fact, this industry has been more akin to a highly competitive commodity market as carriers have cut costs and onerous one-sided provisions to win market share.
The impetus behind this competition was T-Mobile's CEO John Legere. Soon after taking the reins, Legere started his Uncarrier program, which including unbundling the cell-phone discount from the service bill, then taking aim at contracts. Legere used this position to press for lower cellphone bills, forcing the industry to lower costs and increase consumer surplus. But it's likely this will change post-merger.
Cheaper Bills And Accelerated 5G Rollout? Doubtful
More puzzling is T-Mobile CEO (and future combined CEO) Legere's insinuation the merger will increase 5G capex and lower bills. Legere should be commended for his consumer-friendly history, but he's not the Mother Teresa of wireless.
Legere's plan at T-Mobile was to be the lowest-cost provider and make up the discount on volume, which was doable as the incremental cost of an additional subscriber is minimal. However, the drive to compete on costs when you're nearly as big as the legacy carriers makes no sense, and will be harshly judged by investors regardless of Legere's intent. What does make sense is maximizing the economic rent through price-leadership and other semi-collusive pricing actions, as many oligopolies do.
Legere's claims that the merger would increase capital ex buildout are also specious. First, it has been reported that carriers are cautious with 5G rollout after being unable to significantly monetize 4G buildout. With less carriers to compete, it's likely there will be less competition to improve service. Finally, the combined T-Mobile/Sprint entity will be hamstrung by Sprint's $33 billion debt pile and T-Mobile's $27 billion in debt pre-acquisition.
Could President Trump Axe The Merger?
Instead, it's likely Legere's promises of faster 5G rollout are an attempt to curry favor with President Donald Trump. In February, the president shocked many, including his FCC commissioner, by proposing to nationalize the wireless industry to ensure we could compete with China on 5G investment.
Unlike prior presidents who have leave antitrust regulation to the DOJ and applicable governmental bodies, Trump has taken a direct interest in merger opposition, most notably AT&T's attempt to buy Time Warner -- a move some attribute to personal reasons. It doesn't help that he and Legere have bad history, including a spat on Twitter, which could complicate Legere's bid.
In the event the merger is disallowed, the winner would be employees of both companies who wouldn't be rendered redundant to promote synergies -- and, more importantly, the end consumer, who will retain more choice and competition in the wireless industry.
Jamal Carnette, CFA owns shares of AT&T. The Motley Fool owns shares of and recommends Twitter and Verizon Communications. The Motley Fool recommends Time Warner and T-Mobile US. The Motley Fool has a disclosure policy.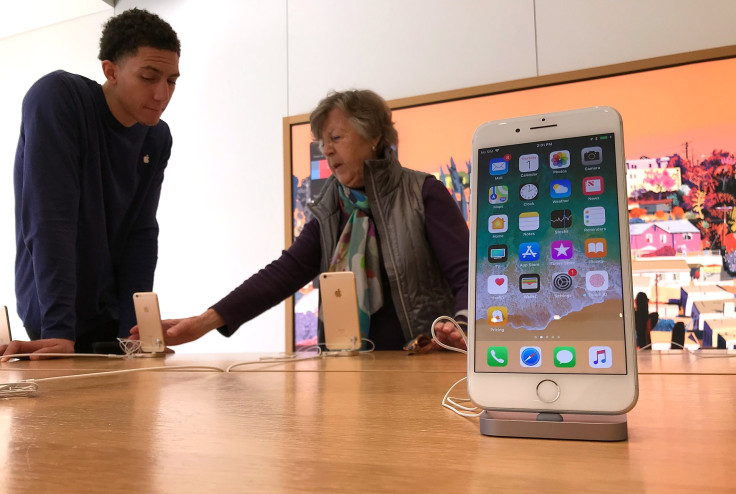 FOLLOW MORE IBT NEWS ON THE BELOW CHANNELS