Sprint T-Mobile Deal: Carriers Restart Talks About Potential Merger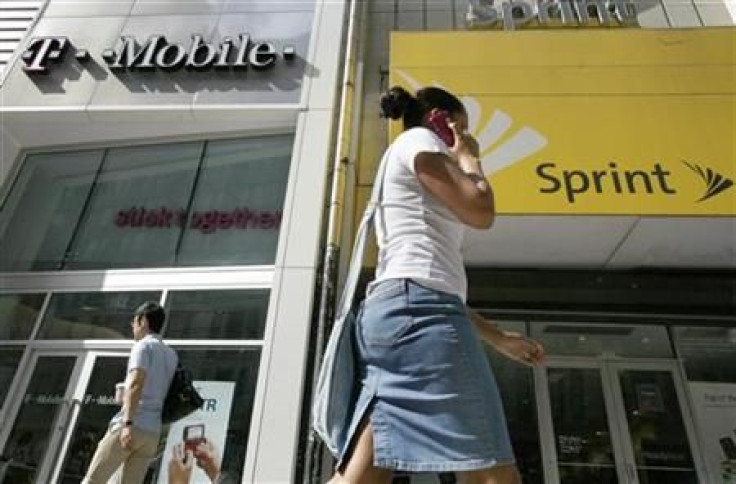 Two companies who've been long-rumored to get together are back at it again. T-Mobile and Sprint are engaged in "active talks" that could lead to a merger, according to CNBC.
As part of the potential agreement, both companies could be merged in a deal that would see T-Mobile parent company Deutsche Telekom be the majority leader of the joint companies. As CNBC notes, Sprint, T-Mobile, Deutsche Telekom and Sprint parent company Softbank are still in early conversations and a formal agreement is not guaranteed.
The reengaged talks are the latest development in Sprint and T-Mobile's on-again-off-again merger talks. If the merger successfully goes through, it won't be the first T-Mobile and Sprint have joined together. In 2014, both carriers had nearly finalized a merger for $32 billion, but the proposal failed after U.S. regulators expressed anti-competitive concerns towards the deal.
At CES 2017, T-Mobile CEO John Legere also called a merger a "potential future outcome" and in a February earnings call, Softbank CEO Masayoshi Son said the company's long-term plans were up in the air.
"We may buy, we may sell," Son said. "Maybe a simple merger, we may be dealing with T-Mobile, we may be dealing with totally different people, different company,"
Antitrust issues would still be a likely concern for regulators if the third and fourth-largest U.S. mobile carriers merged, but the current regulatory climate for companies could be easier for T-Mobile and Sprint to navigate. Despite being a high-profile target of President Donald Trump, the AT&T-Time Warner merger is widely expected to go through without issue later this year and other telecom companies have looked into similar acquisitions. Along with high-profile deals like the Verizon-Yahoo purchase, internet carrier Charter Communications has been tied to conversations with companies including Sprint, Comcast and Verizon this year.
Among U.S. mobile carriers, a merger between T-Mobile and Sprint has long been speculated, as both companies have generally been underdogs to telecom giants AT&T and Verizon. According to Statista, T-Mobile has a current U.S. market share of 16.9 percent, while Sprint holds a 12.8 percent share among users. Despite their smaller scale, both companies have managed to stake out some competitive space thanks to aggressive pricing and deals on features like unlimited data for users.
© Copyright IBTimes 2023. All rights reserved.
FOLLOW MORE IBT NEWS ON THE BELOW CHANNELS