Billionaire Hedge Funders Form Lobbying Group To Win Over Washington On Activist Investing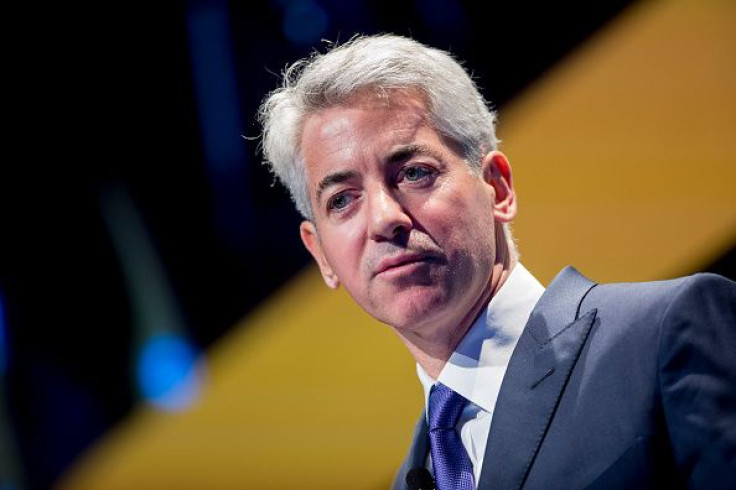 A small group of billionaires has banded together to be heard on Capitol Hill.
The lobbying organization represents the interests of activist hedge fund managers, who seek big returns from buying up significant stakes in publicly traded companies and then demand concessions, from management changes and layoffs to big cash payouts for shareholders.
The newly formed group, first revealed by the Wall Street Journal, is hoping to defend hedge funds from growing agitation in Congress around activist investing, which some politicians have criticized as a drain on economic growth.
The Council for Investor Rights and Corporate Accountability (Circa) is the project of five top hedge fund managers: Paul Singer, who helped squeeze Argentina for bond repayments; William Ackman, who was hauled into Congress last month over his investment in the embattled Valeant Pharmaceuticals; Carl Icahn, longtime pest of Apple; Daniel Loeb, onetime champion of SunEdison, and Barry Rosenstein, founder of Jana Partners.
"This is what the country needs right now," Icahn told the Journal.
The growing criticism of activist investors has followed a steady rise in activist campaigns at companies large and small. Hedge fund activists recorded a record number of victorious campaigns last year, with more than 30 companies disgorging cash in the form of stock buybacks and boosted dividends in response to outside pressure, according to FactSet.
In March, Sen. Elizabeth Warren, D-Mass., and presidential hopeful Sen. Bernie Sanders, I-Vt., joined others in sponsoring a bill aimed at increasing transparency around activist campaigns and limiting the tools that hedge funds can use to profit from corporate shakeups.
"We cannot allow our economy to be hijacked by a small group of investors who seek only to enrich themselves at the expense of workers, taxpayers and communities," Sen. Tammy Baldwin, D-Wis., said at the time.
But hedge fund activists reject the notion they only seek short-term gains. "It's the opposite of short term. You need to nurture," Icahn told the Journal.
Though Icahn and his fellow hedge fund titans see eye-to-eye on protecting their business interests, they differ in their political outlooks. Icahn has thrown his weight behind reality TV star and presumptive Republican presidential nominee Donald Trump while Ackman and Rosenstein have donated to Democratic campaigns.
© Copyright IBTimes 2022. All rights reserved.
FOLLOW MORE IBT NEWS ON THE BELOW CHANNELS