Billions Of Dollars At Stake: Why Is The International Cricket Council Changing Its Revenue Sharing Model?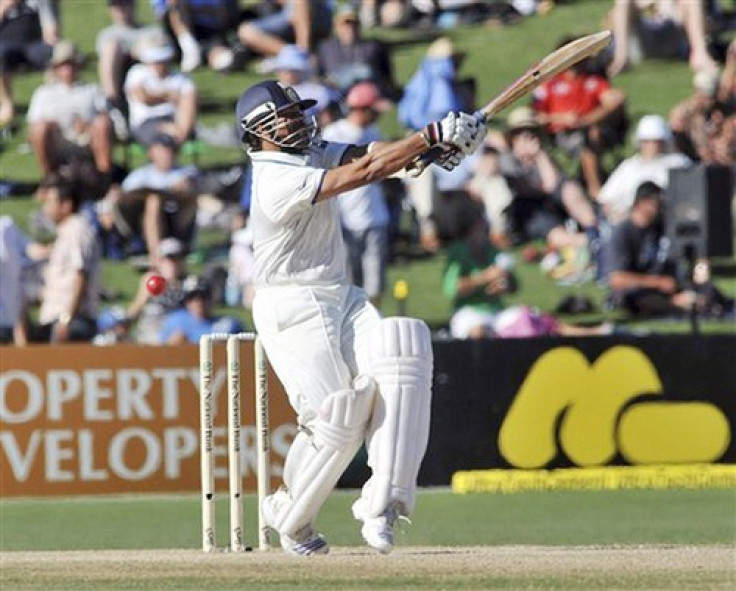 The national cricket boards of Pakistan and Sri Lanka have vociferously expressed their objections to a proposed restructuring of the administration of the International Cricket Council (ICC), the international governing body of the sport, citing that the new arrangement will give cricket boards of the wealthier member states -- India, Australia and England -- more power and revenue. In January, the ICC said it reached a "unanimous agreement" on a plan that would result in the three aforementioned nations gaining a greater say in the running of the Council, and, by extension, the game that hundreds of millions of fans around the world are enamored with.
Specifically, a draft statement by the Council stated: "It is proposed that the ICC executive board forms a new committee of the ICC called the executive committee, which under new terms of reference will act as the sole recommendation committee on all constitutional, personnel, integrity, ethics, developments and nomination matters, as well as all matters regarding distributions from the ICC." Associated Press reported that once the changes are ratified, England, India and Australia, will, among other things, be able to earn more income, deregulate the international cricket calendar and gain more flexibility in choosing their club's opponents (i.e., the right to turn down any series deemed unprofitable or logistically inconvenient).
ICC officials will meet in Singapore on Saturday to vote on the proposed measures.
Indian media reported that the Board of Control for Cricket in India (BCCI) said seven of the ten nations in the ICC approved the changes. (Another member, South Africa, after hedging, has reportedly suggested it will go along with the new regime). "It is confirmed that [the restructuring] will gain majority," a BCCI official said. "There have been apprehensions regarding the eighth vote for this proposal to go through but we are confident the target will be achieved." Under ICC rules, eight members must pass any such resolution.
"Everything about the proposal is transparent and there is no reason for any cricket board to worry," the BCCI official added. "Everyone's interest has been protected and there is no truth that just three countries [India, England, Australia] will rule the administration [of the ICC]."
At the heart of the reorganization lies money – the BCCI is demanding a greater share of cricket-generated global revenues because India is responsible for a disproportionately large portion of global income provided by cricket (80 percent, by some estimates). "[One] who is contributing more should get more than what [others] get," BCCI secretary Sanjay Patel told reporters. Australia [Cricket Australia (CA)] and England [England and Wales Cricket Board (ECB)] support the BCCI's entreaties.
The 'Big Three' (India, Australia, England) have long complained that the ICC's current funding model "does not recognize the contribution of individual members to the ICC." Three other ICC members – New Zealand, West Indies and Zimbabwe – reportedly endorse the new resolution. However, Bangladesh's stance is unclear.
The Economist reported that based on the assumption that global cricket will generate total revenues of about $2.5 billion over the next eight years, the cricket boards of England, Australia and India will together amass about $520 million more than they would under the existing revenue-sharing model. Of that total, Indian would receive the lion's share, about $450 million. The other seven ICC members would lose an aggregate of about $585 million.
But the legality and enforceability of the ICC's revamp has been called into question. A prominent British judge who reviewed the governance of the new structure of the ICC has condemned it, claiming that the measure "seems to be entirely motivated by money." "This a really alarming position for the future of cricket," Lord Harry Woolf, the former Lord Chief Justice of England and Wales, told the Daily Telegraph. "I don't see how if we had this to consider we could see it as anything but a retrograde step. It is giving extraordinary powers to a small triumvirate of three people [the cricket bosses of India, Australia and England], and everybody else has got no power to say anything or do anything."
Lord Woolf warned that implementation of the plan would turn the ICC into a private members club, rather than a global governing body. "The British and Australian governments might come to regret this power-grab by their cricket boards: if people in Pakistan see India growing ever stronger, they will resent the role of England and Australia," he said. "What it [ICC] is going to cease to be is an independent body for playing cricket, and it is going to be what they would like to see: a members club -- with a very small number of members." With respect to India, now considered a global economic power and a cricket behemoth, Woolf commented: "They are the biggest generators of money and that they can say that should be taken into account, but how it should be taken into account is a matter of judgment."
Pakistan and Sri Lanka are adamantly opposed to the new proposals. The Pakistan Cricket Board (PCB) said it has "serious concerns" over the proposed changes, citing that they are "neither in line with the principle of equity nor in the interest of the game of cricket." Wasim Akram, a former Pakistani cricket great and all-time leading Test wicket-taker, warned that the proposed reforms will create a huge split between the wealthier and poorer member states. "Our cricket world is very small and we cannot afford divisions," he told Agence France Presse. "I have read the draft and if there are any reservations from a few countries I would like that to be removed and no country should be left isolated."
Akram also urged the cricket boards of the 'weaker' countries not to give up their fight against the reforms. "What I am hearing is that Pakistan and South Africa will be targeted if they don't sign, no one wants such a thing to happen because both these countries are important to world cricket," he said.
Another famous Pakistani cricketer, Imran Khan, who now just happens to be a powerful politician in the country, called the changes a return to the days of "colonialism." Akram also pleaded with the Indian cricket board to behave responsibly. "India is the bigger [voice] in terms of generating the revenues and everybody will listen to India if they act like a big brother and I am sure senses will prevail in the Singapore meeting," he said. Akram further suggested that Pakistan needs to upgrade its cricket talents in order to gain more influence in the global game. "It's very important because if Pakistan is amongst the top teams, every other country will like to play them and in turns Pakistan's voice will be heard at all forums," he added.
The Sri Lanka Cricket board (SLC) also objects to the new program, saying they are in conflict with the ICC's "fundamental principles". SLC president Jayantha Dharmadasa declared in a letter to the ICC that the contemplated changes and new revenue model violate the ICC's own constitution, which calls for equal revenue sharing from all ICC events. "The purported resolutions also have the effect of taking a disproportionately large share of the funding available from the ICC and distributing it among these three full members," Dharmadasa wrote. "This is contrary to the equal revenue share model that is enshrined in the constitution."
But Cricket officials from India, Australia and England counter that the changes will benefit all member states. "All countries earn more through this proposal...How can that be bad for cricket?," said Giles Clarke, England and Wales Cricket Board chairman. Clarke further stated: "If the status quo was so successful, why were so many countries [in ICC] in a perilous financial state? All countries earn more through this proposal. No member would earn less and, if our predictions are correct, most will earn an awful lot more." The ICC's executive board also insists the changes are legally sound.
Robert A. Boland, J.D., Clinical Associate Professor of Sports Management at New York University said the ICC's revenue arrangement is certainly unique. "It is predominately about revenue sharing and moving the sport forward, based especially on broadcast revenue and revenue potential," he said in an interview. "It is a situation where a global sports governance entity is function more like a domestic professional sports league -- think the NFL or EPL [English Premier League]. But because it is international in its scope, the solution certainly will have elements of geopolitics, national rivalries and influence that will need to be surmounted."
FOR FREE to continue reading
✔️ Unlock the full content of International Business Times UK for free
offer available for a limited time only
✔️ Easily manage your Newsletters subscriptions and save your favourite articles
✔️ No payment method required
Already have an account?
Log in
© Copyright IBTimes 2023. All rights reserved.