Bitcoin, Other Cryptocurrency Donations Accepted By UNICEF France Now For Charity Work
The France office of United Nations Children's Fund announced Tuesday it was starting to accept donations in nine cryptocurrencies. "From now on, future crypto donors can go to the UNICEF France website and make a donation with one of the 9 accepted crypto-currencies (bitcoin, ethereum, litecoin, ripple, bitcoin cash, dash, monero, EOS, and stellar)," the UNICEF website read.
Sebastien Lyon, the executive director at UNICEF France, noted on the organization's announcement: "Cryptocurrency and blockchain technology used for charitable purposes offer a new opportunity to appeal to the generosity of the public and continue to develop our operations with children in the countries of intervention."
Lyon also said cryptocurrencies and their underlying technology would offer a different way to raise funds for humanitarian activities, even though many organizations were not in favor of harnessing this technology.
This initiative to accept cryptocurrencies for donations by UNICEF France is the result of an earlier successful campaign called Game Chaingers. This campaign was aimed to get online video game players involved in an attempt to help children suffering in Syria. Others could also download a cryptocurrency mining app from UNICEF's official website. A total of 85 ethereum tokens (worth $20,609 at today's prices) was mined by the time the campaign ended in March.
About the campaign, the organization said: "Game Chaingers is a fundraiser of a new kind, the first made by the blockchain of a cryptocurrency, Ethereum… The project is a platform that aggregates the computing power of all the graphics cards of gamers in the world, to 'mine' and generate Ethereum for the benefit of UNICEF. A small revolution in itself thanks to the work of their graphics cards, donors no longer need to give a single euro to support the action of UNICEF."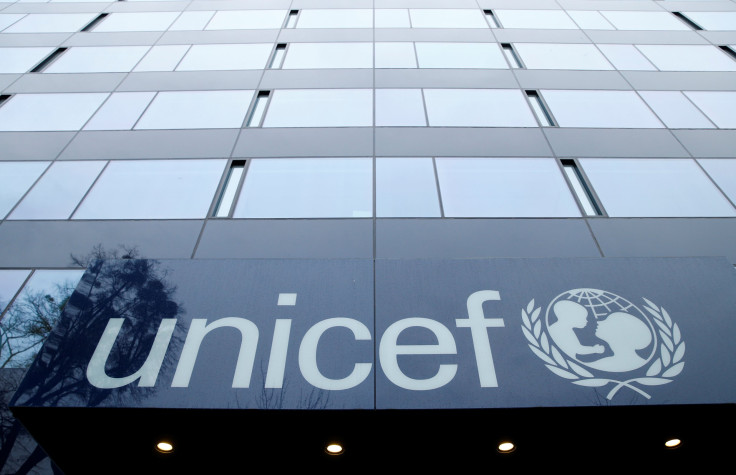 In May, UNICEF Australia launched its own cryptocurrency fundraising effort by starting a website called the HopePage. People who visit the website can donate their computing resources to mine cryptocurrencies. The digital currency generated from mining would be used to support citizens of underdeveloped countries.
"We wanted to leverage new emerging technologies to raise awareness about current humanitarian crises and raise funds to support children caught up in them," said Jennifer Tierney, UNICEF Australia director of fundraising and communications, Mashable reported. "The HopePage allows Australians to provide help and hope to vulnerable children by simply opening the page while they are online," Tierney added.
In February, World Food Programme director Robert Opp said blockchain was still at its "starting point". There are a number of potential uses of blockchain that could dramatically change the way we reach people in terms of our efficiency, effectiveness, and security," Opp added.
The Guardian reported in February there were three uses for blockchain technology that UNICEF would employ: introducing new ways to donate money; creating transparency in internal processes; and potentially addressing issues like payments to partners of frontline workers, such as locally contracted lorry drivers.
© Copyright IBTimes 2022. All rights reserved.
FOLLOW MORE IBT NEWS ON THE BELOW CHANNELS