Bitcoin Price Hits New 2020 High, Up $320 After Iran Attack On US
KEY POINTS
Bitcoin surges past $8,000 following the news of Iranian missile strike on the U.S. bases in Iraq
BTC hits its highest price for 2020
The most popular crypto is starting to make a case again for becoming a safe haven asset
Did Bitcoin (BTC) just make a "gold move" after news broke of Iran retaliating with missile strikes on U.S. bases in Iraq?
There's a threat of a brewing war between the U.S. and Iran, and that threat worsens by the day. After Maj. Gen. Qassem Soleimani was killed in a Trump-ordered airstrike, the Islamic Republic in Western Asia responded with a display of its might, an act of retribution for its fallen leader. How the POTUS will react and what his statement will be on Wednesday morning will be observed by many.
Usually, when there are risks of global instability, investors plow money into safe-haven assets like gold from riskier ones like stocks. Gold, for example, rose slightly above $1,600 on Tuesday and settled at $1,587 shortly after. Oil is another commodity that investors pooled cash in after the Iranian strike pushing the Brent crude, the global oil benchmark, to a gain of almost 1.5%.
Global stocks, on the other hand, are down. The entire Asian market is in the red, with Japan's NIKKEI 225 down -1.57%, and the Shanghai Composite lost -1.22%. In Europe, the German DAX shed -0.6% and the FTSE -0.46%.
But surprisingly, BTC, which is touted as being an uncorrelated asset, also soared $320 and crossed the $8,000 mark once again -- its highest in 2020. The most popular crypto was trading at $7,000 levels since November and had a few visits to $6,000, but now it's trading at $8,317, as of press time.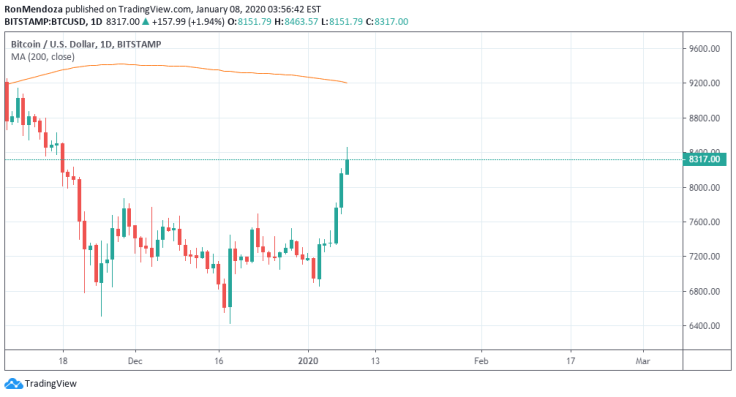 Can Bitcoin now be called a safe haven?
The question of whether the king of cryptos can be classified as a haven for investors in stressful times has been raised since last year when BTC started to tick upward following the U.S.-China trade war. Plenty of crypto observers think that BTC is slowly transitioning to an asset that's correlated with macro moves.
Further, the crypto's suitability for cross border transactions due to its decentralized nature makes it an attractive asset to own when there are socio and geopolitical uncertainties.
So, with this tit-for-tat happening in the middle east, and the subsequent boost in BTC prices, is it telling case for BTC to be considered a safe haven?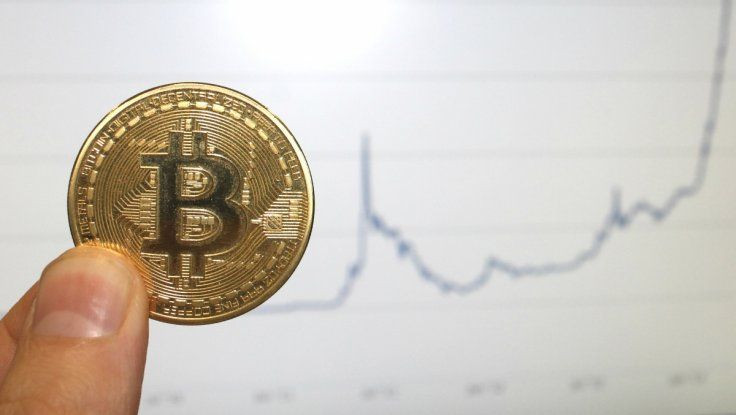 © Copyright IBTimes 2022. All rights reserved.
FOLLOW MORE IBT NEWS ON THE BELOW CHANNELS