Black Friday Vs. Cyber Monday: Will Rise In Online Shopping Allow Cyber Monday To Surpass Black Friday?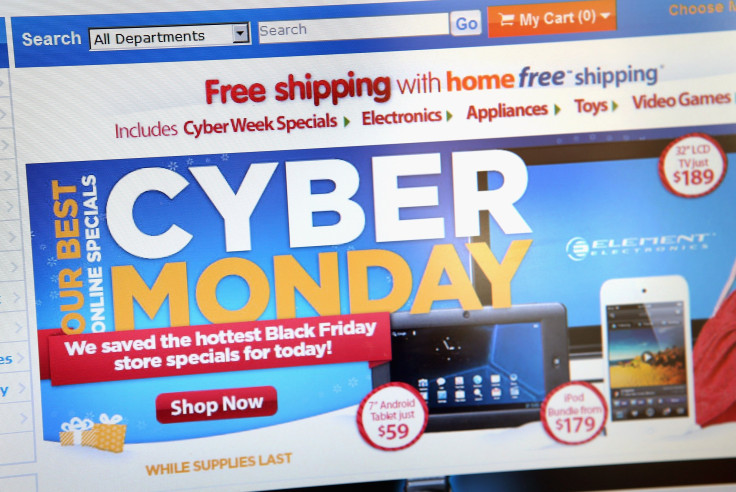 Black Friday this year may well cede ground to Cyber Monday despite physical stores offering massive discounts to woo customers seemingly hooked on to mobile devices for their holiday shopping needs.
Predictions for the Monday after what's typically been the year's biggest shopping event suggest the online retail discounting fest could help Cyber Monday surpass Black Friday in terms of overall holiday sales. According to a Nielsen survey, cited by NBC News, half of 1,000 people contacted said that they will shop on Black Friday, but that number was down 2 percent over last year. In comparison, the number of people planning to participate in Cyber Monday was up 5 percent with 60 percent of the people surveyed saying they plan to participate.
"Our view is Black Friday is going to be kind of muted this holiday season," Joseph Feldman, senior managing director at Telsey Advisory Group, said, according to NBC News, adding: "Now it's almost like Black November these days. The whole month is promotions."
Adobe Digital Index, which compiles real-time data for major retailers, predicted that over $3 billion was estimated to be spent on Cyber Monday as compared to $2.7 billion on Black Friday.
"They're trying to just capture sales whenever they can get them," Feldman reportedly said, referring to retailers gearing up for Black Friday deals with month-long promotions to cope with the surge in online shopping.
According to Forbes, online sales have jumped to 7.4 percent of overall retail sales to $87.5 billion in the third quarter of this year from just 2.8 percent in 2006, as more customers seem to prefer the calm and quiet of an online shopping experience instead of the jostling and fighting associated with shopping at physical stores on Black Friday.
"It's too crowded," John Cappabianca of Orlando, Florida, told a local NBC affiliate, adding: "You get better deals online and avoid the crowds."
Meanwhile, a Bloomberg report noted that the surge in online shopping may not be limited to Cyber Monday.
"Cyber Monday is dead," Steven Skinner, senior vice president at Cognizant Technology Solutions in Teaneck, New Jersey, reportedly said, adding: "People are no longer waiting until they get back to work to shop. I have a better connection on my phone right now than I do at my desk at work."
According to a survey by Deloitte University Press, cited by Bloomberg, customers shopping for deals on any particular day might be a thing of the past. "The more stores can use data and analytics the less important any one particular day is," Dan Levine, managing partner of Tenfore Holdings in New York, said, according to Bloomberg.
Rhonda Frankel-Fein of Amherst, Massachusetts, said, according to NBC News that it was not a surprise that online sales were surging. "With online shopping, I can see how people would prefer to just get it, especially since there are many deals with no added shipping," she said, adding: "So that makes it really worthwhile."
© Copyright IBTimes 2023. All rights reserved.