Blackout: India?s Mounting Power Crisis Enters Second Day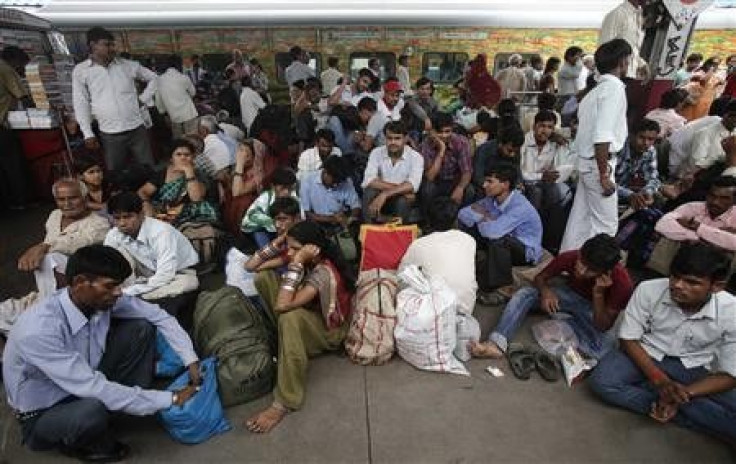 Hundreds of millions of people have been plunged into darkness amidst the sweltering heat and humidity of summer as India endures a second consecutive day of a massive power outage.
The epic blackout has now spread from the north to the eastern parts of the country comprising thirteen states, making life for 600 million people (about one half the total population) a misery and threatening India's economic growth.
Delhi, Punjab, Haryana, Uttar Pradesh, Himachal Pradesh, Rajasthan, West Bengal, Bihar, Orissa and Jharkhand – an area that stretches across 1,400 miles – have been affected by the power cut.
Air and rail travel, medical and communication services have been disrupted or cancelled entirely.
Untold thousands of people were trapped in oppressive conditions in Delhi's metro system, while miners in Bengal are reportedly confined underground when the juice ran dry.
Hospitals are using back-up generators, while streets of the major cities are clogged with traffic. A torrential monsoon rainstorm exacerbated an already crisis situation.
The unprecedented collapse of entire grids marks the worst power outage in India since 2001.
Underscoring all of this is India's aging and inadequate electrical grid and the inability of the government of Prime Minister Manmohan Singh to cope with the rising demand of India's growing economy and population. Making the energy crisis even worse are outdated equipment, bureaucratic corruption and widespread theft.
Worse, such a persistent shortage of energy may hurt India's economic growth.
"Energy is like blood in your veins. It is as vital as that to the economic growth," Rajiv Kumar, secretary general of the Federation of Indian Chambers of Commerce & Industry (FICCI), told BBC.
"If there is a shortage of blood, you can't function - similarly if there is a shortage of energy, the economy can't work."
Gopal K. Saxena, the chief executive of BSES, an electric company in Delhi, told the New York Times: "We seem to have plunged into another power failure, and the reasons why are not at all clear."
He added that it may take a long time to restore power to northern India.
Soutik Biswas, a BBC correspondent in Delhi, cited some interesting and unusual aspects to India's power industry: about 60 percent of energy in India is still generated by coal (which is controlled by just one state-owned company); India actually has one of lowest per capita rates of power consumption in the world (734 units versus a global average of 2,429 units); China's consumption is triple that of India's; and only seven states -- Andhra Pradesh, Goa, Delhi, Haryana, Kerala, Punjab and Tamil Nadu – out of 30 are completely electrified, decades after independence.
Siddharth Bhargava, a research analyst at Matthews International Capital Management in San Francisco, warned in April of this year that India is on the brink of a major power crisis.
"More than 400 million people have no reliable access to electricity in India, which has more citizens living without power than any other nation," he said.
Power is also lost through theft and inefficiencies due to obsolete or damaged equipment.
"Power facilities in every country experience some level of power loss during distribution, but in India this loss is nearly three times higher than the International Energy Agency's acceptable standards," Bhargava indicated.
"For the foreseeable future, India will have to keep relying on a single supplier of coal and take steps to institutionalize coal imports."
FOR FREE to continue reading
✔️ Unlock the full content of International Business Times UK for free
offer available for a limited time only
✔️ Easily manage your Newsletters subscriptions and save your favourite articles
✔️ No payment method required
Already have an account?
Log in
© Copyright IBTimes 2023. All rights reserved.