Blast In Addis Ababa, Ethiopia: Would-Be Bombers May Have Been Al-Shabab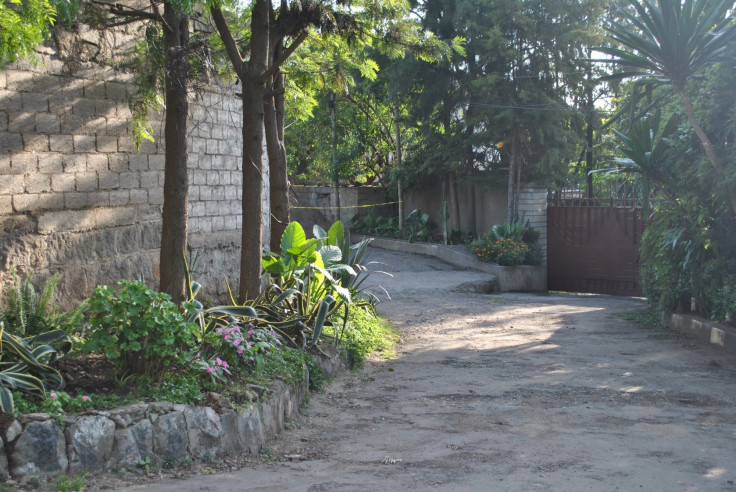 ADDIS ABABA, Ethiopia -- An explosion killed two people in a compound on a leafy side street in Ethiopia's capital city on Sunday afternoon, and early investigations have led officials to think the perpetrators may have killed themselves by accidentally setting off a bomb they'd intended to deploy later at a crowded soccer game downtown.
The explosion went off in the afternoon, just a couple hours before the Ethiopian and Nigerian national football teams kicked off in a World Cup qualifying match that attracted tens of thousands of people to the capital city's stadium.
The suspected perpetrators were Somali nationals, according to government spokesman Redwan Hussein. "There were some materials found during the investigation in the debris: Some explosives, a jacket and a belt that suicide bombers typically use, and the T-shirt of the Ethiopian football team," he added. "If you look at the timing and the location, it might be easily assumed that they were planning to explode [near the stadium] while disguising themselves as fans of the team."
The neighborhood where the blast occurred is populated by many ethnic Somalis; it is also home to a number of embassies and diplomats. Officers standing guard outside the gated compound where the explosion occurred said Monday that at least one structure housing domestic workers had been demolished by the blast. But larger residences nearby -- including a house belonging to the American Embassy -- appeared largely unscathed.
Investigators have not yet confirmed who was behind the explosion. Al-Shabab, a Somalia-based terrorist organization, claimed responsibility for the blast on its Twitter account, though they claimed nearly 10 people had been killed. "#Warning: More Bombs are Planted at #Piazza & #ChurchillAVE ... Can EXPLODE Any Minute !! PREPARE," said a subsequent tweet, referring to two busy areas in Addis Ababa.
Al-Shabab, which also claimed responsibility for a terrorist attack that killed at least 67 at a popular mall in Kenya's capital city of Nairobi this month, is an al-Qaeda-affiliated group. Both Kenya and Ethiopia have sent troops into Somalia in recent years, playing a major role in ousting the militants from former strongholds like the capital city of Mogadishu and the port city of Kismayo. The government in Addis Ababa is vigilant about monitoring extremist activity on domestic soil, which has garnered some criticism from Ethiopian Muslims who feel their community has been unfairly targeted.
"Al-Shabab is the main enemy in this part of the world, not only in the Horn of Africa but also globally," said Prime Minister Hailemariam Desalegn in a press conference this month. "We believe that fighting al-Shabab is not only a security apparatus job; it should be the job of all the public in Ethiopia."
It remains unclear whether the Sunday blast was perpetrated by al-Shabab-affiliated terrorists. By Monday, the neighborhood where the explosion occurred was calm and quiet. Investigations into the incident are ongoing.
© Copyright IBTimes 2023. All rights reserved.