Blockchain Can Solve AI Compute Challenges With 5 Letters: DePIN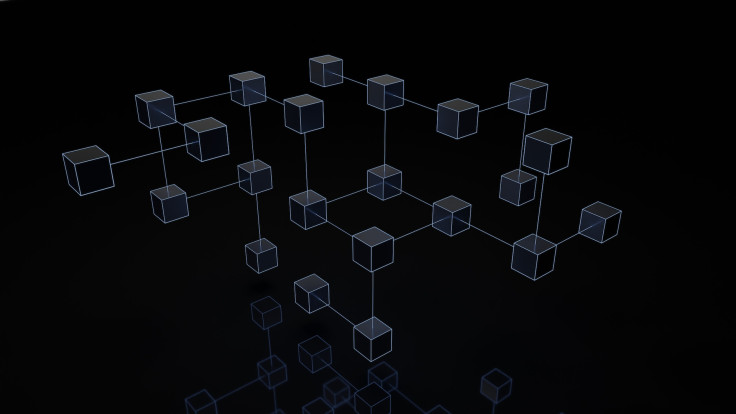 Remember these letters — DePIN. They might just save us from a future in which the tech behemoths dictate how we experience the artificial intelligence (AI) revolution.
Big Tech is once again trying to tilt the global playing field in its favor. This time, it is commandeering computing power in order to dominate Artificial Intelligence.
With President Joe Biden's executive order on AI safety seen as posing a risk to open-source AI development — the most effective way to keep software out of the hands of monopolies — it is more important than ever to keep smaller players from being crushed by Silicon Valley's behemoths.
Fortunately, decentralized networks offer a solution: one that has proven to be vastly more reliable, cost-effective and democratic than doing it alone or turning to major corporations.
So what is that solution? Access to dynamic marketplaces that offer on-demand Graphics Processing Unit (GPU) computing power — or simply "compute," as it's known in the industry — to AI innovators. These marketplaces are made up of individuals all over the globe who compete to offer their idle compute power — estimates suggest 30%-85% is underutilized — to those who need it.
For years, I've witnessed first-hand the power such decentralized markets have to drive down costs for innovators. Now, decentralized physical infrastructure networks — or DePIN — are in a position to free innovation from Big Tech dominance to the benefit of the whole world. They are enabled by blockchain coordination, and they have the ability to open up access and reduce the cost of AI development for everyone, from academics to entrepreneurs. On these networks, service providers all around the world, with idle compute power, compete to perform work at the lowest possible cost.
The implications of this cannot be overstated. Unless we adopt decentralization, in the form of DePIN, to counter Big Tech's dominance, the Googles and Facebooks of the world will monopolize the innovators and researchers training the AI models that will change everything from how we formulate new drugs to how we produce video.
The insatiable demand for GPUs, the only chips with enough power to crunch the massive amounts of data needed to train and operate AI, has pushed up prices sharply — an increase compounded by shortages at near-monopoly GPU chipmaker Nvidia.
This demand is being driven not just by AI, but by such fast-evolving technologies as rendering and the creation of hyper-realistic computer-generated imagery in demand for video, gaming, the Metaverse, Augmented Reality (AR) and Virtual Reality (VR).
Unable to find — or afford — their own GPUs, researchers and startups who want to create or fine-tune AI-driven innovations have been forced to turn to big cloud computing providers such as Amazon Web Services and Google Cloud, which charge extortionate sums for access and often have months-long waiting lists.
The scale of the shortage is so acute that it has inspired the musicians. A group calling itself Weird A.I. Yankochip released a reworked version of "We Didn't Start the Fire" to lament the shortage of GPUs.
Because it is decentralized, these DePIN architectures are global, resistant to crashes and outages, and free from the risk of censorship, deplatforming or other arbitrary rules imposed by big central providers. Prices are also dramatically lower.
A growing number of DePIN projects, the crucial plumbing of the decentralized internet, recognize the need created by AI. They, along with the distributed nodes that power them, are adapting to the new demands and reshaping themselves to help ensure that the benefits of this revolutionary technology are not concentrated in the hands of a few big companies.
General-purpose compute marketplace Akash, for instance, is building what it calls the Supercloud for AI, with prices 80-90% lower than centralized cloud providers.
Gensyn and VALDI are offering GPU muscle to all comers. Data storage platform Arweave, meanwhile, is building out Fair Protocol, a decentralized network for AI inference — the post-training stage when an AI tool is given actual data and expected to produce a real result.
And these are just a few projects offering what has come to be nicknamed Airbnb for compute.
The fact is that any distributed network, whether generalist or specialist in nature, has the power to provide GPU power on demand — no waiting list necessary.
Specialist networks have the added advantage of expertise in the industry they serve. Take the Render Network, which has geared its GPU offering to 3D artists.
Then there is video, the space I know best.
Generative AI offers a massive opportunity for video providers. With it, they can work magic — writing preliminary scripts, creating content at lightning speed, sniffing out deep fakes, building hyper-realistic avatars, adding object and facial recognition, producing real-time transcripts and adding voice-overs. The list goes on.
Meanwhile, streaming companies, looking to find novel ways like these to satisfy growing consumer demand in a market expected to expand by more than 21% annually over the next seven years, are struggling to keep costs in check.
Video transcoding, the processing necessary to make video viewable on all devices, bites hardest for streaming platforms, which face astronomical prices for the service at centralized providers such as Amazon Web Services. But the price of AI processing is running a close second — and gaining.
Decentralization is the solution. Distributed computer architecture has a yearslong track record of sharply reducing the cost burden for video producers. Now that architecture has the power and potential to fix the video industry's next biggest pain point at just the right time: when compute power is becoming more important than ever at the intersection of video and AI.
Artificial Intelligence promises to change so much in art, science and day-to-day life. And decentralization is the key to making sure that as many people as possible are part of that transformation.
AI is the acronym on everybody's lips. But there are five other letters that can enable more people to benefit from the transformative technology. We should be thankful for blockchain and specifically for the increasingly important blockchain category: DePIN.
Doug Petkanics is the CEO of Livepeer, building the world's open video infrastructure.
(Opinions expressed in this article are the author's own.)
© Copyright IBTimes 2023. All rights reserved.