Bluetooth Speaker Review: 4 Speakers For Spring And Summer Outings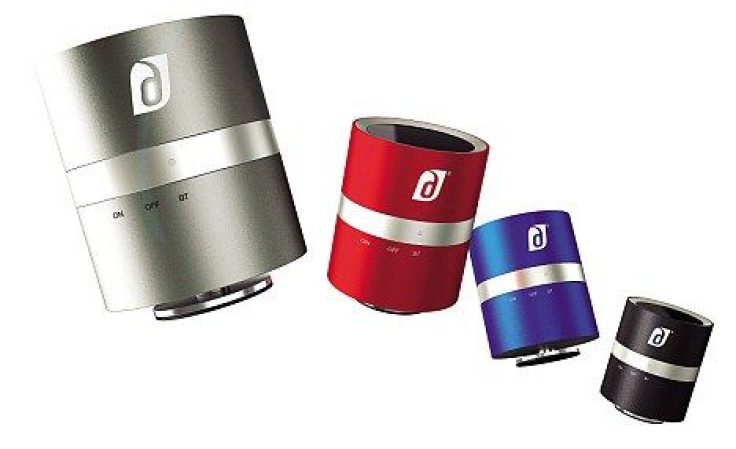 The weather's getting warmer, and New Yorkers will look for any excuse to sun bathe in Central Park, read a good book, eat some great food -- and listen to some awesome music. With Bluetooth speakers, that is now easier than ever.
Gone are the days of hauling around a 20-pound boom box with four heavy D-size batteries; today's Bluetooth speakers are sleek, convenient and portable. There are also many types of speakers available: large, small, practical or attention-grabbing. See below for some of the more popular Bluetooth speakers and the best models for any situation you may find yourself in as the weather warms up.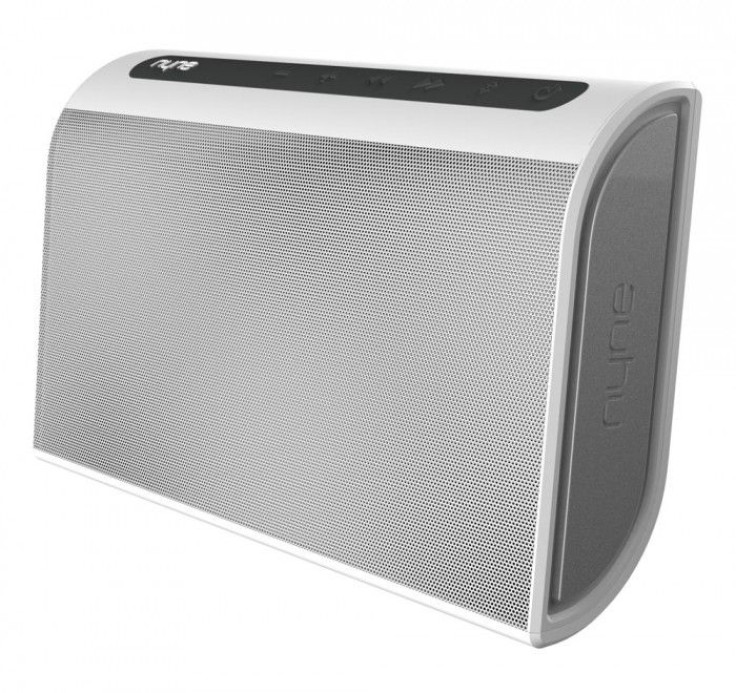 Nyne TT Bluetooth Speaker -- $130
Great for: an outdoor BBQ
If you're lucky enough to have a backyard or outdoor space of any kind in New York City, this is the perfect speaker to use when throwing an impromptu get-together or small party. Though it's not as compact as other Bluetooth speakers, its sleek design is attention grabbing and its amplification can carry across great distances. The TT also comes with a carrying case and can play for up to 10 hours. Like many other Bluetooth speakers, you can take phone calls on your cell phone using the TT. Unlike other models, you can actually browse through your smartphone's playlist using the speaker itself, where there are buttons to adjust the volume.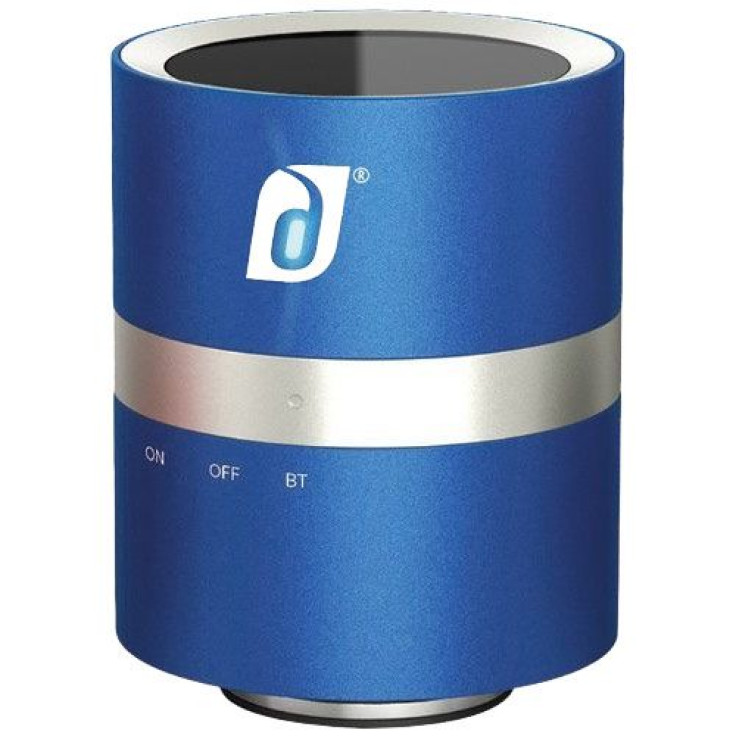 Damson Twist $50
Great for: a casual night in
Though the Damson Twist has a cool and sleek design, it only works properly when placed on the correct surface. While some users claim that feature is part of what makes the Twist so fun, it won't work placed on a blanket or soft surface (like during a picnic) or when being held. It also sounds terrible on glass. The volume, bass level and sound quality can differ greatly depending on which surface it's set on. In the right place and with the right song, the Twist can sound amazing, which is why it's best suited for relaxing nights in.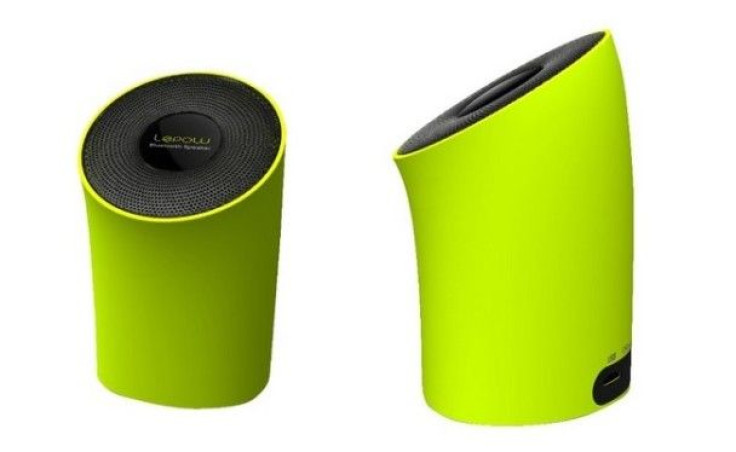 Lepow Modre Bluetooth Speaker - $30
Great for: A picnic or day at the park
The most affordable of the bunch, the Lepow Bluetooth speaker has pretty decent sound for its price and size. It also comes in a variety of fun colors like green and orange. Its interesting and award-winning design was inspired by "the elegance of elephants and the trumpeting noise that resonates from their trunks," according to its maker. You can use the speaker during phone calls. The Lepow is relatively small and can easily slip into a purse or bag and comes packaged in a cute, reusable beverage cup with a silicone lid.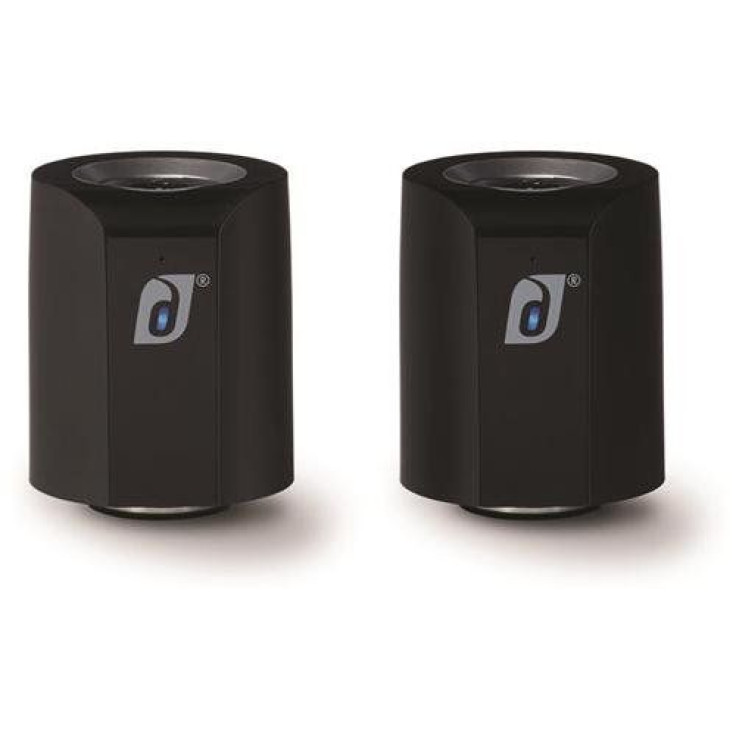 Damson Jet Portable Wireless Stereo Speakers - $130
Great for: Bringing to a friend's apartment
Available in five different colors, the Damson Jet is actually two Bluetooth speakers. The great thing about the Jet is how far the sound seems to travel; you get a lot of power from two little speakers. The battery also lasts for up to nine hours. Damson claims that when the speakers are used within a short distance of one another, the two 20-watt speakers are able to communicate with one another to create impressive stereo sound. The Jet also uses the same technology Damson's Twist does, which means it also needs to be placed on a hard surface.
What's your favorite Bluetooth speaker? Leave a comment below or tweet me!
© Copyright IBTimes 2023. All rights reserved.
FOLLOW MORE IBT NEWS ON THE BELOW CHANNELS