Boeing 747-8 Selected By Pentagon To Serve As Air Force One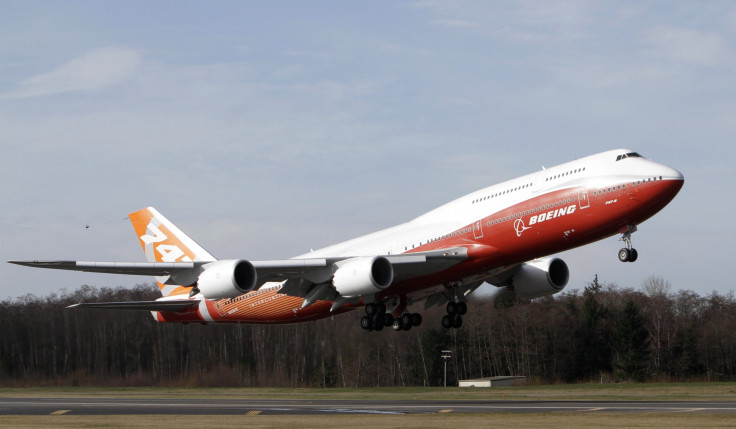 The Pentagon announced Wednesday that it has picked the Boeing 747-8 to replace two aging 747 models as the new presidential aircraft, commonly known as Air Force One.
According to the Pentagon, Boeing has not yet secured a contract for the new aircraft but is expected to do so. The final product will come with several modifications, including sophisticated onboard communications equipment and anti-missile devices, before it is ready to carry the American president, the Wall Street Journal reported.
"The Boeing 747-8 is the only aircraft manufactured in the United States (that), when fully missionized, meets the necessary capabilities established to execute the presidential support mission, while reflecting the office of the president of the United States of America consistent with the national public interest," Deborah Lee James, U.S. Air Force secretary, said in a statement.
A key requirement for a plane to be suitable for the Air Force One mission is a four-engine, wide-body aircraft. There are only two planes that meet this requirement -- the 747-8 manufactured by Boeing in Washington state and the A380 manufactured by Airbus in Toulouse, France, according to authorities.
Officially announced in 2005, the Boeing 747-8 is reportedly the largest commercial aircraft built in the U.S., and the longest passenger aircraft in the world. The new model will replace two Boeing 747-200 planes that are due to reach the end of their 30-year service life in 2017, the Journal reported.
The Air Force reportedly had said last year that it had allocated $1.65 billion between 2015 and 2019 for two jets to replace the current Air Force One fleet but authorities did not provide cost details for the replacement planes during Wednesday's announcement. The Boeing 747-8 carries a list price of $368 million.
"This decision is not a contract award to procure 747-8 aircraft," Col. Amy McCain, the Presidential Aircraft Recapitalization program manager, said in the statement. "We still need to finalize the overall acquisition strategy and conduct risk-reduction activities with Boeing to inform the engineering and manufacturing development contract negotiations that will define the capabilities and cost."
© Copyright IBTimes 2023. All rights reserved.