Boeing (BA) 777X Construction Site: Seattle, Long Beach Likeliest Candidates As Boeing Mulls Offers To Host Manufacture Of Its 777X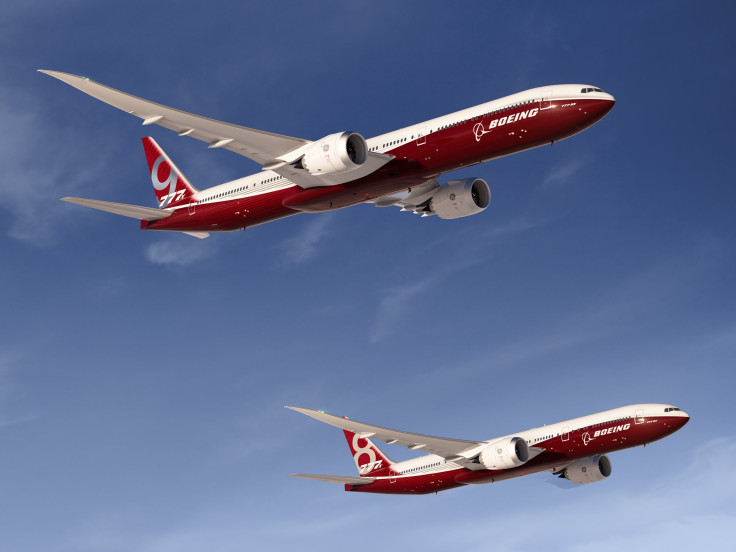 The Boeing Company (NYSE:BA) is soliciting offers from outside its original home state of Washington to host the production of its new 777X aircraft after the International Association of Machinists & Aerospace Workers (IAM) rejected a contract that would have kept the work there.
After Boeing began accepting offers for alternative manufacturing sites, described by some analysts as being driven by "antipathy" and just hours after the IAM rejected the deal, governors and mayors began putting offers together to tempt Boeing -- which moved its headquarters from Seattle to Chicago in 2001 -- to move the job out of Washington.
While some states already have aircraft-building facilities, many have greenfield sites and would require serious development before any deal could go ahead. Boeing's customers have already said they would rather not see new developments due to the risk in taking on an unskilled workforce and new infrastructure, something that hampered its 787 Dreamliner. In addition, the CEOs of both Emirates and Qatar Airways have already told Boeing that they do not want this to be repeated. If Boeing listens to them, it leaves just two serious options: Long Beach, Calif., and Salt Lake City.
Even though Boeing is entertaining proposals for non-Washington state sites to build the 777X and vows not to "re-engage in contract talks with the machinists union," according to a spokesman, it's understood that the aerospace giant might still be open to resuming negotiations with its workers.
Taking production out of Washington state would cost Boeing the generous $8.9 billion tax break it received for keeping production of the 777X in the state. And while the deal remains on the table, the unions' rejection of a pension freeze and a lowering of new employee salaries means that Boeing will have to look seriously at other options. The stumbling block for many states, however, will be matching the tax break, something Utah officials have been reported as saying could be a struggle.
So will the new 777X be manufactured in Long Beach?
The area has a long aerospace history dating back to 1921 when the DT-1, a military aircraft, began production in the area. More recently the area was responsible for producing the McDonnell Douglas MD-90 starting in 1993, ending in 2000 and the C-17 Globemaster III, which began production in 1991 and is due to cease production in 2015 with the loss of 5,000 jobs. Long Beach council members are expected to vote on Tuesday to decide if they will commission a $15,000 study on the economic impact of the job losses resulting from the C-17 closure and whether the city could offer incentives for Boeing. Another feather in the cap of Long Beach is many of their workers are already signed up to the terms that the IAM rejected in Washington state, obviating a union conflict.
Could Seattle keep the contract?
Despite the company's stated intention to not resume talks with the union, it makes serious economic sense given the workforce's legacy skills, infrastructure and state tax incentives.
But Boeing's motives may not be strictly economic, according to aviation analyst Richard Aboulafia of the Teal Group.
"The only thing that makes sense is that [Boeing executives] are just angry, doing this in a spirit of distaste and antipathy" toward the union, he said. "Maybe the union has brought that on themselves," Aboulafia added. "I don't know, but it's nothing to do with rational market considerations."
Other locations where officials have publicly said they may be interested are San Antonio, Huntsville, Ala., and North Charleston, S.C. The states of Kansas and Missouri have also recently declared their interest.
© Copyright IBTimes 2023. All rights reserved.