Boeing 777X: More Than A Dozen Locations Vying For Project To Build Boeing's New Jet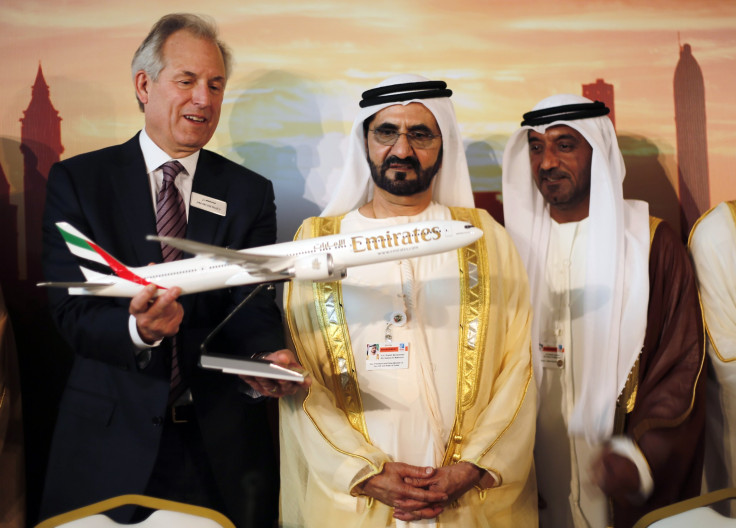 Since the Boeing Company's (NYSE:BA) proposal to build key parts of its new jet, the 777X, in Seattle fell through, the company has received offers from more than a dozen cities around the world for the project, and the aircraft manufacturer hopes to finalize a site by early next year, a company spokesperson said on Saturday.
States such as California, Texas, Alabama, Missouri, South Carolina and Utah are vying to grab the deal, which would provide long-term employment for thousands of workers in the location that the company picks to build its new plane. Washington State lost the project after the company's main workers' union rejected a contract on Nov. 13 due to disagreements over retirement benefits.
Boeing spokesman Doug Alder said Boeing expects to receive all the proposals to build the 777X parts within a few weeks, Associated Press reported, but he declined to reveal the company's criteria in choosing a location.
Alder said the company is not considering renegotiating the work contract with the International Association of Machinists and Aerospace Workers who voted against the proposal, although Washington State officials remain keen on competing with other bidders.
The state legislature had passed a measure on Nov. 9 to extend nearly $9 billion in tax breaks for Boeing in a bid to win the project, and according to David Postman, a spokesman for Washington Gov. Jay Inslee, "that's going to be stressed strongly in whatever we do going forward," AP reported.
While some reports have mentioned that Boeing could consider moving the project out of the U.S., to Europe, Japan or the Middle East, Dubai-based Emirates Airline, which is the biggest customer for the 777X family of two long-range jets, has reportedly pressed Boeing to build all the parts for the new aircraft in the U.S., to avoid the kind of problems that has bothered the 787 Dreamliner.
However, this argument has since been brought into question after Boeing, on Saturday, alerted its customers that Dreamliner engines produced by the U.S. giant, General Electric Company (NYSE:GE), could face potential icing problems when operating in certain weather conditions.
Following the alert, Japan Airlines Co Ltd (TYO:9201) pulled its Boeing 787 Dreamliner planes from two international routes even as Fairfield, Conn.-based GE is trying to come up with a solution. On the other hand, customers of aircraft using 787 engines made by British maker, Rolls-Royce Holding PLC (LON:RR), have not been affected, according to Bloomberg.
© Copyright IBTimes 2023. All rights reserved.