Boeing (BA) Delivers The 260th C-17 Globemaster III To Kuwait's Air Force, Could The Aircraft Be Saved?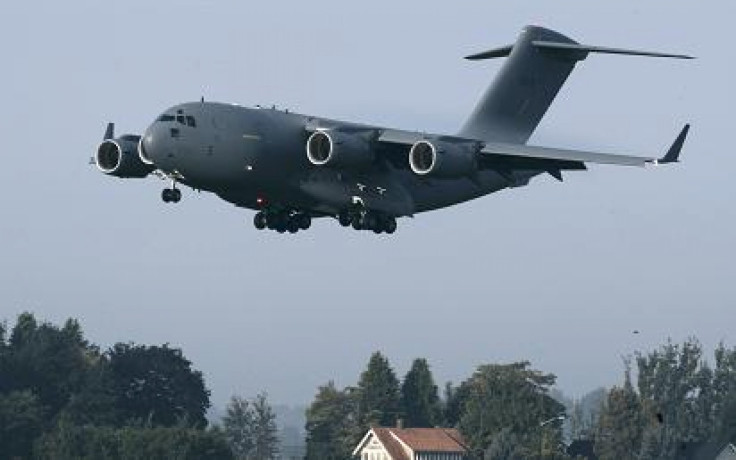 The Boeing Company (NYSE:BA) delivered its 260th C-17 Globemaster III airlifter to the Kuwaiti Air Force on Thursday. The aircraft will increase Kuwait's ability to offer humanitarian aid and disaster relief.
"The C-17 meets the unique airlift requirements of the Kuwait Air Force," said Col. Abdullah Al Foudari, Deputy Commander Kuwait Air Force. "With this airlifter we can more effectively participate in the operations we choose, transporting large payloads across long distances, flying at high altitudes in hot climates such as ours, and landing on short, unpaved runways."
Boeing will give the C-17 a unique paint job to distinguish it from the other 259 that have been delivered around the world.
"When this C-17 arrives to deliver humanitarian aid or disaster relief anywhere in the world, people in need will know that the aid came from Kuwait," said Col. Abdullah.
"We welcome Kuwait to the global C-17 fleet with the knowledge that this aircraft elevates the Kuwait Air Force's airlift capabilities and also further strengthens Boeing's relationship with Kuwait," said Nan Bouchard, vice president and C-17 program manager. "We will support this C-17 long after today's delivery."
While Boeing will deliver the final C-17 aircraft in 2015, the Long Beach, California production plant is due to stay open until 2017 to deliver spare parts. It's believed that Boeing could reconsider the closure of the plant if enough interest in the aircraft was forthcoming.
Boeing has delivered 223 C-17s to the United States Air Force, 37 to Kuwait, Australia, Canada, India, Qatar, the UAE, the United Kingdom and a 12-member group of NATO countries.
India will receive delivery of seven aircraft, two will go to undisclosed customers and a further 13 that are already complete will be sold to "two to four" new customers that don't already operate the aircraft.
© Copyright IBTimes 2022. All rights reserved.
FOLLOW MORE IBT NEWS ON THE BELOW CHANNELS