Boeing Nabs First Order From New United Airlines: $8 Billion For The 737 MAX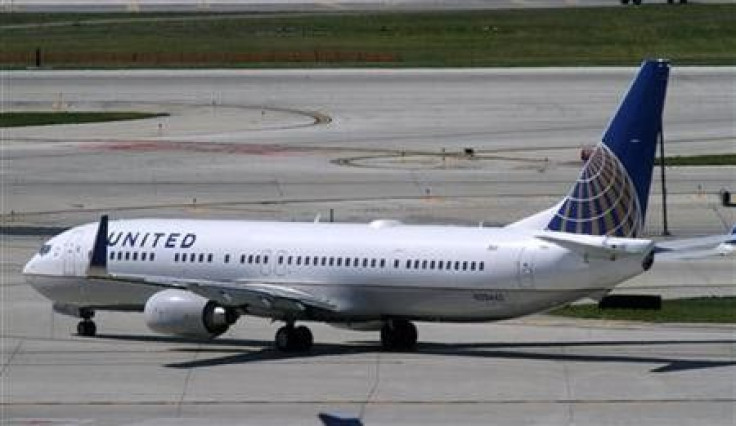 Hours after announcing an order for 75 of its 737 MAX planes, worth more than $7 billion, Boeing (NYSE: BA) has scored another point in its rivalry with European planemaker Airbus with a commitment for 100 jets from United Airlines (NYSE: UAL).
According to Bloomberg News, which quoted people familiar with the matter, the airline is buying 100 Boeing 737s with an option for 100 more, in a mix of current-model 737s and 737 MAX versions. The order is worth about $8.4 billion at list prices, but airlines typically get deep discounts for large orders such as this one.
As the Farnborough salon, the biggest aerospace event of the year, unfolds in Britain, Boeing and its European rival Airbus are engaged in the orders war that often accompanies industry salons. Last year at the Paris salon, held in odd years while London is held in even ones, Airbus -- owned by European group EADS (EPA: EAD) trounced Boeing with its A320neo family of medium-range jets -- the American manufacturer didn't yet have a competing model, which it now has in the form of the 737 MAX.
The result is that the new generation of the 737, the world's best-selling jetliner, has yet to catch up to the sales pace of the new generation of the A320. The 737 MAX currently has 549 orders, excluding the United order, versus 1,520 for the A320neo.
The order is set to be announced officially on Thursday in Chicago, where both Boeing and United are based. It's the first order for the new United, born in 2010 from the merger of United and Continental, which resulted in a giant 700-airplane entity keeping the United name with the Continental logo. By number of destinations served, currently 376, and of employees, more than 85,000, it's the world's largest airline.
United is also one of the largest customers of Boeing's other new offering, the long-range 787, for which it has 50 orders plus 50 options. Continental was an exclusive Boeing client, while United has had Airbus models alongside its Boeings since the early 1990s.
© Copyright IBTimes 2023. All rights reserved.