Boeing Offers Bonus If Charleston Can Catch Up On Delayed 787 Dreamliner Fuselage Production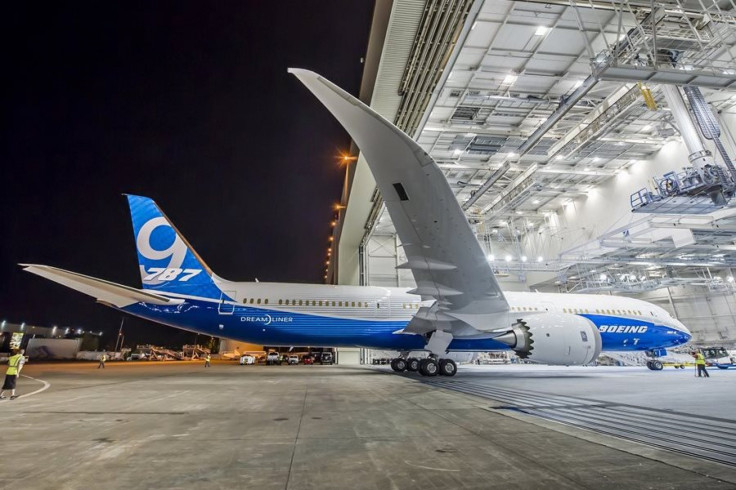 In an effort to ease the backlog of work that has built up at the Boeing Company's (NYSE:BA) Charleston, S.C., plant in recent months, the Chicago-based aircraft manufacturer is offering workers there an 8 percent bonus if they can catch up by April 30.
Unfinished work on the 787 Dreamliner was causing a rift between workers at the Everett, Wash., plant who had been receiving unfinished and faulty fuselages from the Charleston plant, where workers have claimed they don't have the manpower to keep up with the demand of 10 aircraft a month from headquarters.
Boeing has already hired an additional 1,100 skilled contract workers in an attempt to solve the problems. However, the backlog has persisted and the Charleston team remains about 8,000 jobs behind schedule, which amounts to about 10 days' work.
The main issue is wiring, which the Charleston plant has been neglecting in order to meet deadlines for sending aircraft to Everett for completion.
"There are still a lot of wiring issues," and the solution is "taking a lot of manpower and a lot of hours," a Charleston worker told the Seattle Times.
The next fuselage that is due to be sent to Everett is Dreamliner number 178 and the company is aiming to have the problems resolved by aircraft number 195.
However, one Charleston worker said that the expectation that those issues will be resolved in a couple of months is unrealistic, claiming his plant is in a state of chaos.
While Charleston struggles to get production back to the desired level, the Everett plant continues to pick up the slack, resulting in a loss of two to three production days per week.
One unnamed Everett employee said that the whole production process in Everett comes to a standstill every week when they have to complete the work that wasn't done in Charleston.
Boeing spokesman Marc Birtel, however, said that the 787 remains on target despite the problems.
"Traveled work is something we deal with in all production programs," Birtel said, adding that the Charleston "mid-body team is working towrad a plan that will result in improved performance, and significantly less additional work [traveling to Everett], in the months ahead."
If the number of jobs (i.e., projects) at Charleston can be reduced to 3,500 by April 30, then those workers will receive around $2,500 each. If they cannot, the incentive bonus will be reduced by 40 percent for a June 30 deadline, and if that target is not reached, it will be zero.
© Copyright IBTimes 2023. All rights reserved.