Boeing Reports Over 350 737 MAX Jets Canceled During The First Half Of 2020
KEY POINTS
Boeing posted over 350 canceled orders for the 737 MAX jets during the first six months of 2020
Boeing has been seeking recertification for the plane after two fatal crashes in Indonesia and Ethiopia in 2018 and 2019, respectively
The coronavirus pandemic has also signficantly reduced the demand for flights due to the risks of exposure and travel bans
Boeing said Tuesday over 350 orders for its 737 MAX jets had been canceled during the first six months of 2020, reflecting the damage done by the two fatal crashes from 2018 and 2019 and the ongoing coronavirus pandemic.
The plane manufacturer said deliveries for its passenger plane had fallen 71% during the first half of 2020, with only 70 planes delivered. March and April made up a majority of 2020 canceled orders with 150 and 108 cancellations, respectively. Cancellations in May fell dramatically to only 18, but rose once again in June with another 60 canceled orders.
Any planes delivered were Boeing's various other jets like the 747, 777, KC-46 tanker, 767 freighters, and 787.
Boeing has been working to get the 737 MAX recertified by the Federal Aviation Administration in the wake of the Lion Air crash in Indonesia in October 2018 and Ethiopian Airlines crash in Ethiopia in March 2019. All passengers and crew on both flights were killed in the crashes, totaling 346 deaths.
The crashes were attributed to the new Maneuvering Characteristics Augmentation System, or MCAS, an automated flight control system. It was found in both flights that pilots struggled to keep the planes level during takeoff as the MCAS system kept forcing each plane's nose down. The FAA launched a subsequent investigation into both crashes and grounded all 737 MAX flights until the plane was recertified.
The second, more recent, contributor to the cancellations has been the coronavirus pandemic. Airlines were forced to significantly reduce the number of flights as the pandemic grew, largely due to it being spread by travelers going to and from China in late 2019 and early 2020. Airlines continued running limited flights but were forced to implement social distancing measures that also reduced plane capacity.
Travel bans imposed by countries, including the U.S. and England, further cut down on the number of available flights.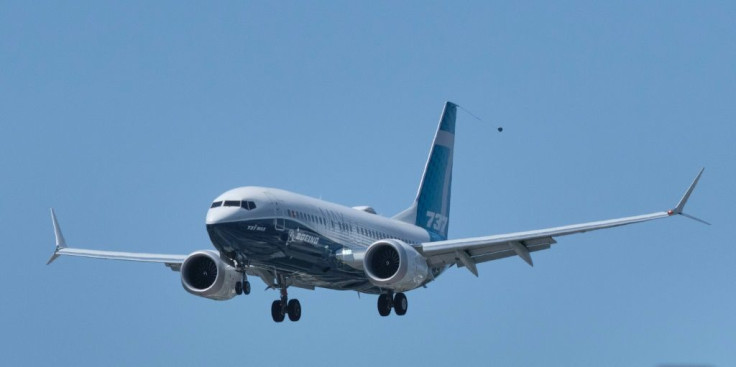 © Copyright IBTimes 2023. All rights reserved.