Boko Haram Beheading Video: ISIS-Style Killing Of Accused Spies Released By Nigeria Militants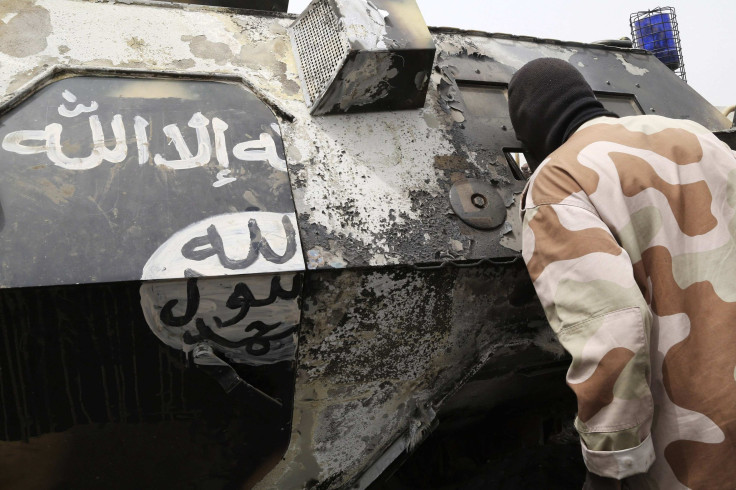 Boko Haram's media division has released a video that appears to show the beheading of two men. The video, which could be found online Monday and is the first part of a series the group has titled "Harvest of the Spies," depicts militants killing two men they accused of spying, the SITE monitoring group reported Monday.
The video's release comes five days after Boko Haram advertised the grisly series of videos, SITE reported. The extremist group has been accused of committing atrocities over the course of its 5-year-old insurgency in northeastern Nigeria, from where it has recently spread into neighboring countries including Chad, Cameroon and Niger.
As much fear as Boko Haram militants have generated with their gruesome tactics, the group only recently has begun to show signs of using media to reinforce this strategy. The group's propaganda videos revealed a marked shift in quality in January when the group created its own media wing with an associated Twitter account and logo, the New York Times reported. The move has mirrored the strategy promulgated by fellow Islamist extremist group ISIS, also known as the Islamic State group, which has publicized on social media the brutal tactics it has used in taking over significant swathes of Iraq and Syria since last summer.
The parallels between the recent beheading video and ISIS were noted by some social media users on Twitter, with some arguing the move was Boko Haram's latest attempt to align itself with ISIS.
This is not, however, the first time the militant group has released a video appearing to show a beheading. In October, Boko Haram issued video depicting the beheading of a man identified as the pilot of a missing Nigerian Air Force jet, the Associated Press reported. The video featured a man identified as the group's leader, Abubakar Shekau, saying the group was implementing strict Islamic law in the area under its control along with footage of the wreckage of the plane allegedly piloted by the victim.
© Copyright IBTimes 2023. All rights reserved.
FOLLOW MORE IBT NEWS ON THE BELOW CHANNELS