Boko Haram Plot? Nigerian Girl Killed; Suspected Of Being Suicide Bomber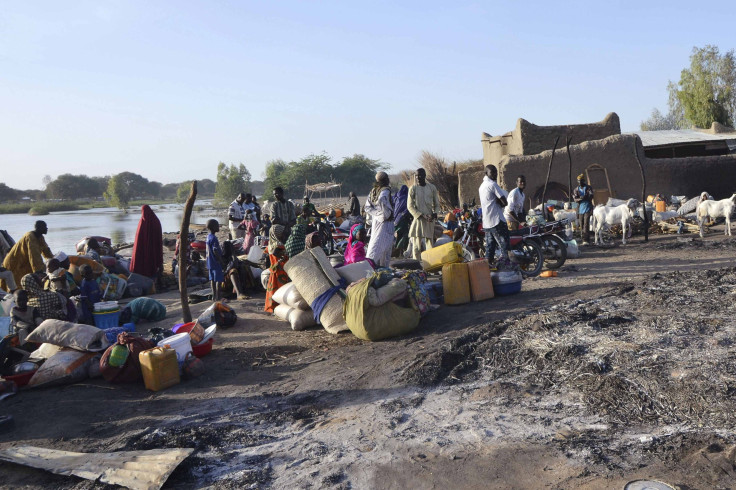 A teenage girl believed to be a suicide bomber was beaten to death by an angry mob in Nigeria Sunday, the Associated Press reported. After her death, her body was set ablaze in what police described as "mob action carried out by an irate crowd" in the northeastern city of Bauchi. A second girl was handed over to police.
Suspicion arose when the two girls refused to allow authorities to search them when they arrived at a gate to a vegetable market. After being overpowered, one girl was found to have bottles strapped to her body.
However, police Deputy Superintendent Mohammad Haruna said it's unlikely the girl was a bomber as she did not detonate any explosives when attacked.
Recent suicide attacks in Nigeria, which have been carried out by the Islamist terrorist group Boko Haram, have left many cities and towns on edge. The militant group is known for using kidnapped girls as young as 10 years old to detonate explosives in public areas.
In January, a girl that onlookers described as appearing 10 years old walked into a market in the city of Maiduguri in northeastern Nigeria and detonated a bomb that killed 19 people, including herself. It's unclear whether the girls are detonating the bombs themselves or the devices are being controlled remotely.
According to one expert who spoke to International Business Times last month, 85 percent of all attacks by female suicide bombers in the world last year took place in Nigeria. According to another expert who spoke to IBTimes around the same time, it is conceivable the rapid rise in the use of this "very deliberate tactic" could indicate Boko Haram is having difficulty attracting recruits.
"Usually when you see lulls in recruitment, you look to women," Mia Bloom, an expert on female terrorists at the Center for Terrorism and Security Studies at the University of Massachusetts Lowell, told IBTimes. "When groups move from attacking hard military targets to soft targets like clubs and restaurants, that's when women operatives are introduced into the conflict because they are able to blend into the target."
Nigeria's elections have been postponed because of Boko Haram's reign of terror in the northeastern reaches of the country, while the terrorist group has widened its operations to encompass portions of the neighboring nations of Cameroon, Chad and Niger.
More than 10,000 people were killed by Boko Haram in 2014, a large increase over the 2,000 who lost their lives during the previous four years. To help combat the threat, Nigeria and regional partners are cooperating militarily to fight the group.
© Copyright IBTimes 2023. All rights reserved.