Boko Haram Cameroon Attack: Nearly 100 Dead, Human Shields Used In Border Town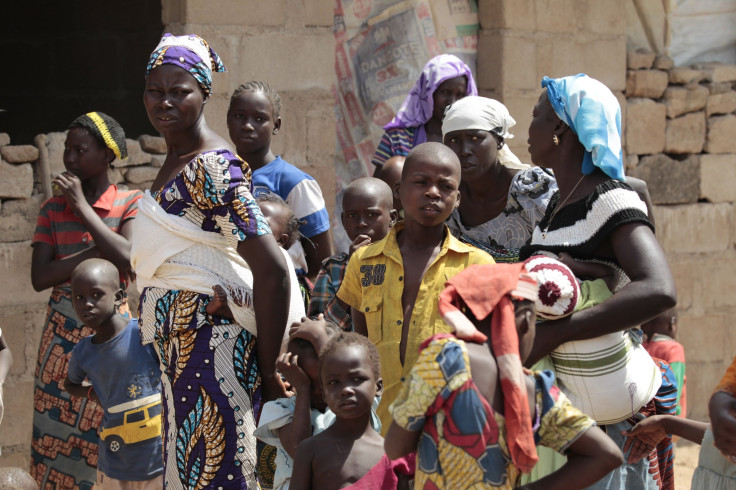 Boko Haram made civilians serve as shields in its attack on a border town in Cameroon that left almost 100 people dead, according to a Cameroonian military representative quoted by the Associated Press Thursday. The Islamist militant group's use of the tactic hampered Cameroonian military attempts to confront fighters in the town of Fotokol, which came under attack Wednesday by terrorists believed to be fleeing airstrikes by Chadian and Nigerian forces.
This is not the first time the Nigeria-based extremist group has used human shields. A Boko Haram attack on the northern Cameroonian village of Mabass in January also saw abducted civilians being used as shields against military forces, according to officials in Cameroon. Col. Didier Badjeck said then more than 60 civilians were abducted by fighters, and, while an estimated 30 hostages managed to escape, some of those who remained in custody were made to serve as human shields.
An estimated 800 Boko Haram fighters attacked Fotokol Wednesday, when it "burned churches, mosques and villages, and slaughtered youth who resisted joining them to fight Cameroonian forces," Information Minister Issa Tchiroma Bakari told the AP. The insurgents also looted food and livestock.
Airstrikes -- and a push by ground troops from Chad and Nigeria -- have driven the militants from the Nigerian border town of Gamboru. They are believed to have subsequently crossed into Cameroon. Chadian forces said they had killed more than 200 Boko Haram fighters in the battle to capture the town, although they said some militants had escaped the offensive, according to BBC News.
The Chadian deployment is part of the development of a regional force to tackle the Boko Haram insurgency as it spreads beyond Nigeria's borders. The militant group's expansion prompted the African Union to authorize last weekend a 7,500-strong multinational force to combat the threat. Officials of the continental bloc are meeting in Cameroon's capital Yaounde Thursday to finalize plans for the force, the AP said.
© Copyright IBTimes 2023. All rights reserved.
FOLLOW MORE IBT NEWS ON THE BELOW CHANNELS