Boko Haram: African Union Sends 7,500 Troops To Fight Terrorist Group In Nigeria Following Clash In Cameroon That Killed 123 Militants, 3 Soldiers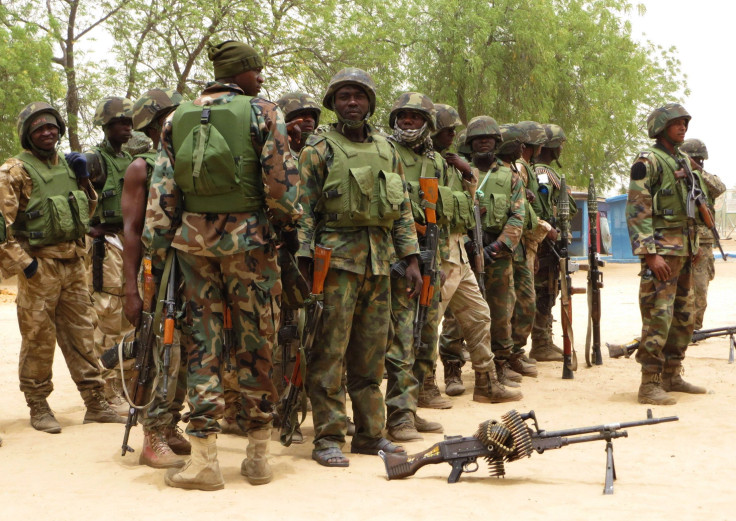 United Nations Secretary-General Ban Ki-moon expressed his support of the African Union's decision to send 7,500 troops to fight the insurgency of Boko Haram in Nigeria at the two-day AU Summit in the Ethiopian capital of Addis Ababa, the Associated Press reported Saturday.
"I welcome the decision of the AU and regional countries to establish an MJTF [Multinational Joint Task Force] against Boko Haram," Ban told reporters in Addis Ababa, Agence France-Presse said. "They have committed unspeakable brutality. Those terrorists should be addressed with a regional and international cooperation. Not a single country, even the regional countries, can handle this alone," he said. "The United Nations is ready to fully cooperate with the African Union."
Ban announced his backing of the decision hours after the Chadian military reported that three of its soldiers and 123 of the Boko Haram extremists were killed during two days of fighting in northern Cameroon, AFP noted. The news agency also pointed out 12 soldiers were wounded in attacks staged by the Islamist militant group near the Nigerian border town of Fotokol Thursday and Friday.
Chad deployed both airstrikes and ground troops last week in its battle to drive Boko Haram out of a northeastern Nigeria border town. Chad's airstrikes represented the first military intervention of its kind by a foreign country against the militant group on Nigerian soil, AP reported.
"We saw the fighter jet when it started shelling and bombarding the insurgents," said Abari Modu, who watched the attack from a nearby village in Chad, where he had sought refuge, according to AP.
Boko Haram has declared an Islamic caliphate that now encompasses about 130 towns and villages in a large swath of northeastern Nigeria, according to Amnesty International. The group has been responsible for thousands of deaths, and the International Organization for Migration recently reported that more than a million Nigerians have been displaced as they attempt to flee its violent attacks.
© Copyright IBTimes 2023. All rights reserved.
FOLLOW MORE IBT NEWS ON THE BELOW CHANNELS