Is Boko Haram In Decline? Terrorist Group Might Be Defeated Soon, Nigerian Army Claims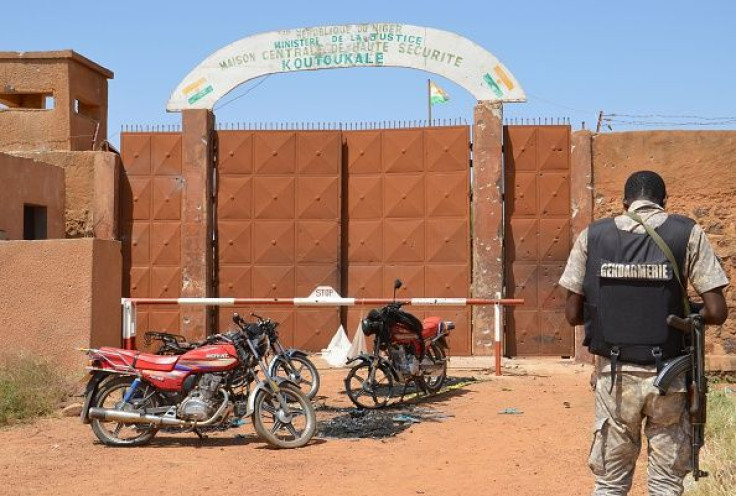 Nigerian government forces believe that terrorist group Boko Haram has been defeated. Although there are still some active members, officials have stated that they will continue to work until the group is wiped out, Nigerian online news publication Premium Times reported Monday.
"It is very clear that the terrorists have been defeated; there are no doubts about it," lieutenant general Tukur Buratai told journalists in Maiduguri, Nigeria. "What we are doing now is a mop up operations aimed at ensuring that we clear the rest of them. It is one thing to defeat, and it is another issue for the terrorists to surrender."
Although the option for Boko Haram to surrender is still on the table, officials have stated that there are no plans to wait for the group to decide. "That corridor is still open; however, we will not wait until they surrender," Abayomi Olonisakin, Chief of Defense Staff, stated.
Despite the government's confidence that the group is done, there is evidence that this is not the end. "There is little to indicate the group is nearing its end or even that it is severely weakened," an expert on Nigeria and militancy at the Institute for Security Studies (ISS) in Dakar William Assanvo told The Guardian.
Last month, the group led an attack in Borno which resulted in 83 missing troops and several wounded soldiers. Army spokesperson, Colonel Sani Kukasheka Usman said that the attack was simply a "temporary setback" that was carried out by "remnants of Boko Haram."
On Sunday, two suspected members of the terrorist group were captured. It was believed that the men were seeking out STD treatments and sexual enhancement drugs. Troops from the 112 Task Force Battalion followed the two men until they realized they were armed, the soldiers fired and killed the men.
Troops found a shopping list on the suspects that included items such as MMC Sex Men, Viagra, medical supplies, treatments for gonorrhea, Viamax power coffee which is known to increase the libido in men and other drugs.
Officials plan to continue to work towards a solution to bring the group to an end. "We are working on their final surrender in the remaining enclaves where they are now. And very soon we will achieve that objective," Buratai told the media.
© Copyright IBTimes 2023. All rights reserved.