Is Boko Haram Defeated? Nigerian President Buhari Accused Of Exaggerating Victories Over ISIS-Affiliated Terror Group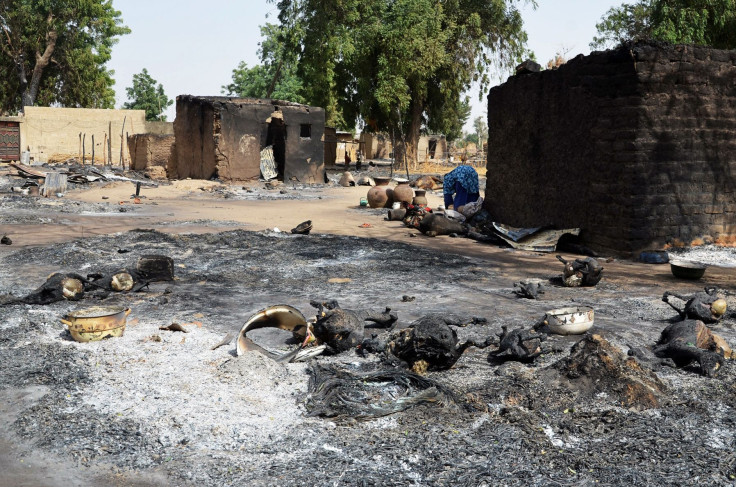 Following comments from Nigerian President Muhammadu Buhari that the Islamic terror group known as Boko Haram no longer held territory within the country, both U.S. and Nigerian regional authorities contradicted that claim. Buhari campaigned on a pledge to defeat Boko Haram, and while the Nigerian government has made advances in defeating the terror group, some locals say those victories were overstated.
"All we know is that Boko Haram lacks the capacity to carry out their usual commando-like attacks, during which they march in and run down towns or villages, but that is not enough to say that they are not around," Ngari Modu, a transport official living in a camp because his hometown remains a no-go zone, said to the Associated Press. "We are left confused each time we hear soldiers saying no territory is now under the control of Boko Haram," he added.
The terror group has been carrying out suicide bombings and massacres in villages throughout the country since 2009 and declared an Islamic caliphate in 2014, pledging allegiance to the Syria- and Iraq-based terror organization known as the Islamic State group or ISIS. Boko Haram has killed thousands of people in the past six years.
The Nigerian government reinforced its military offensives in the past several weeks, pushing Boko Haram off territory it has held for years in the northern region of the country. Authorities announced last week that the group had been defeated and displaced persons from the region could return home. Roads that had been closed for years were set to reopen, and military officials hailed the moment as a victory against terror.
Military officials and terror experts alike have said that while the victories won recently by the Nigerian government have been sizable, the threat from Boko Haram is far from over. The group's leader, Abubakar Shekau, has not been located and is possibly still at large.
"Boko Haram has been on the ropes since the counteroffensives last February," Darren Kew, an associate professor of conflict resolution at the University of Massachusetts, Boston, who has monitored the last three elections in Nigeria, told International Business Times in February, adding, "But the Nigerian military is severely hampered by its own organizational difficulties."
© Copyright IBTimes 2022. All rights reserved.
FOLLOW MORE IBT NEWS ON THE BELOW CHANNELS