Boko Haram To Face Troops From Chad In Cameroon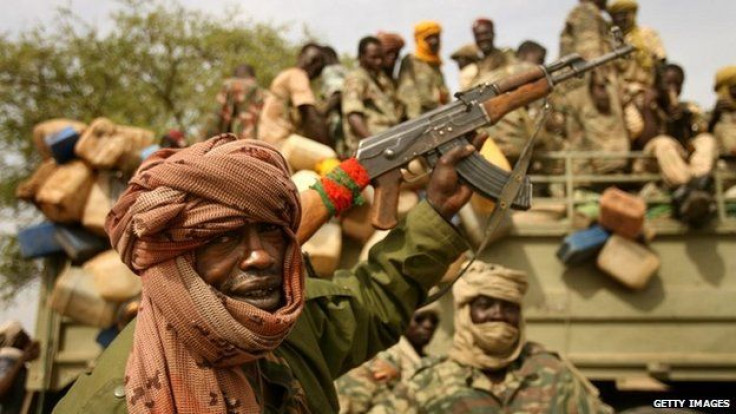 Chadian Prime Minister Kalzeubet Pahimi Deubet led tens of thousands of demonstrators through N'Djamena, Chad's capital, Saturday in support of parliament's decision to fight Boko Haram militants on neighboring Cameroon's doorstep, according to Agence France-Presse. "Today's march is a strong signal, a warning to Boko Haram and above all a march for peace to protect our vital interests, to protect our economy, to protect Chad's security," Deubet told AFP.
"Kick the forces of evil out of our territory," the demonstrators chanted in French and Arabic as they marched from City Hall to La Place de la Nation square. Some waved Chadian flags, while others held a large banner that read, "We support our army. The people of Chad support their Cameroonian and Nigerian brothers in the fight against terrorism," AFP reported.
It's unclear whether the troops will enter Nigeria, which has been a hotbed of Boko Haram activity, particularly in its northeastern region.
Dozens of Chadian tanks rolled out of N'Djamena headed toward Cameroon Friday. Cameroon's President Paul Biya announced Thursday that Chadian authorities had agreed to send "a substantial contingent" of troops to support Cameroonian forces, which have been attacked repeatedly by the Islamist militants, AFP said.
"The country is seriously threatened by Boko Haram," Ouchar Tourguidi, head of the main party in parliament, told AFP. Tourguidi said Saturday's rally is "important for boosting morale of our troops who are going to the front."
A string of devastating attacks by Boko Haram in Borno state last week forced thousands of Nigerians into western Chad. Although the death-toll figure is disputed, some 2,000 people are feared dead from the most recent attacks, Nigerian officials told BBC News. "These towns are just gone, burned down," Borno state Sen. Ahmed Zanna told NBC News last week. "The whole area is covered in bodies."
The Jan. 3 attack in the town of Baga alone prompted 3,400 Nigerians to move into Chad. Most have found asylum in villages about 280 miles northwest of N'Djamena, according to a report by the United Nations High Commissioner for Refugees.
Boko Haram, which has sworn allegiance to the Islamic State group, launched its Nigerian insurgency in 2009 with the intent to establish a state based on strict Islamic law in the northeast. The Islamist insurgency killed more than 11,000 people from 2009 to 2014, according to the Nigeria Social Violence Project.
© Copyright IBTimes 2023. All rights reserved.
FOLLOW MORE IBT NEWS ON THE BELOW CHANNELS