Boko Haram Leader Dead? Abubakar Shekau Is Alive, Mocks Nigerian Army In New Video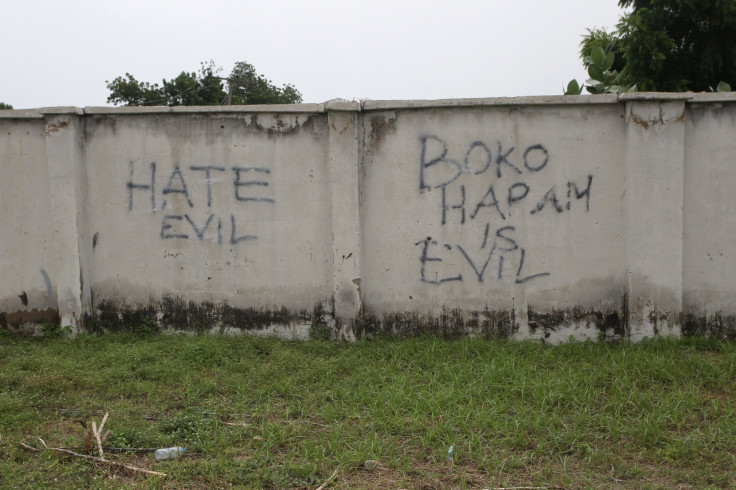 Weeks after the Nigerian military announced it had killed Boko Haram leader Abubakar Shekau, the Islamic militant leader surfaced in a new video released by the northern Nigeria group, where he proclaimed he was in good health and mocked army leaders.
"Oh tyrants, I'm in a happy state, in good health and in safety," Shekau says in the video released Sunday by Boko Harem. He laughs at the Nigerian army for claiming he was killed in an airstrike, the Independent reported. "You have been spreading in the social media that you injured or killed me," Shekau says during the 40-minute video uploaded to YouTube.
The Nigerian military had claimed earlier in September that Shekau and other Boko Haram leaders were killed in an airforce attacked as they gathered for prayers on Aug. 23. Sani Kukasheka Usman, a colonel and acting director of army public relations, said at the time that Shekau was "believed to be fatally wounded on his shoulders."
The Nigerian army had previously falsely reported in 2013 and in 2014 the death of Shekau, who has pledged allegiance to the Islamic State group, while also declaring that it has seized swaths of territory from Boko Harem's stronghold in the Sambisa forest in the northern state of Borno in its efforts to end the militant group. When the military claimed it had killed Shekau in September 2014, he released a video saying: "Here I am, alive. I will only die the day Allah takes my breath."
The more recent reports of his death seemed to ring true after Boko Haram released a video two weeks ago that did not include Shekau. The 13-minute video posted on YouTube simply showed an unidentified man in a flowing white robe leading prayers in a mosque. The man says he is representing Shekau.
"May Allah protect him," he says in the video.
Boko Harem, the world's most deadly terrorist group, has killed some 20,000 people and displaced more than 2.6 million since it formed in Nigeria in 2009. The Nigeran army has previously said that Boko Haram videos suggesting Shekau is still alive are "just a facade."
© Copyright IBTimes 2023. All rights reserved.