Boko Haram In Nigeria: President Goodluck Jonathan Rejects Help From UN Forces To Fight Insurgency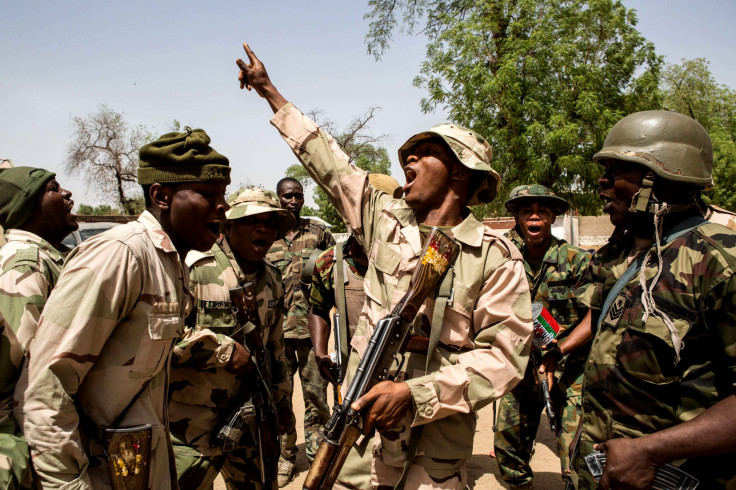 Outgoing Nigerian President Goodluck Jonathan has rejected international forces from the United Nations to help fight Boko Haram in northern Nigeria, Agence France-Presse reported. Jonathan said Thursday that the West African nation instead needs help rehabilitating its people and reconstructing its communities worst affected by the Islamist insurgency.
Jonathan, who lost re-election to Muhammadu Buhari last month, said the Nigerian army with support from Chad, Niger and Cameroon has recaptured most of the territory seized by Boko Haram militants in the northeast, including the group's stronghold of Gwoza in Borno state. Jonathan said one last Boko Haram stronghold remains in Sambisa Forest, which he said the Nigerian military is preparing to retake.
Some believe the Nigerian schoolgirls abducted by Boko Haram from Chibok last year are being held in the forest. Experts have said the girls and young women were most likely killed when the militants fled Gwoza before the Nigerian army's advance.
Boko Haram launched its Islamist insurgency in northern Nigeria six years ago. Some 1.5 million people have been displaced due to the violence and over 13,000 have been killed, the United Nations refugee agency said. Earlier this year, the terror group began extending its attacks into the neighboring countries of Chad, Niger and Cameroon. In January, the African Union authorized the deployment of 7,500 troops from the three West African nations and Nigeria to fight Boko Haram.
Jonathan made the remarks Thursday after meeting with U.N. officials. Mohammed Ibn Chambas, special representative and head of the United Nations Office for West Africa (UNOWA), praised Jonathan for his "exemplary leadership" during and after the general elections in the West African country, a Nigerian newspaper reported. "We are hoping that other African countries who are holding elections this year will learn from the good example of Nigeria," Chambas said Thursday.
Jonathan and his ruling Peoples Democratic Party (PDP) lost the presidency and legislative majority to the main opposition party, the All Progressives Congress, in the 2015 general elections. Jonathan was widely criticized for acting too slowly in response to the Boko Haram insurgency and the kidnapping of the Chibok schoolgirls. The PDP, which has dominated Nigeria for 16 years, has long been accused of corruption and ballot rigging.
© Copyright IBTimes 2023. All rights reserved.
FOLLOW MORE IBT NEWS ON THE BELOW CHANNELS