Boko Haram Update: 70 Bodies Found, Some Beheaded And Mummified, In Recaptured Northern Nigerian Town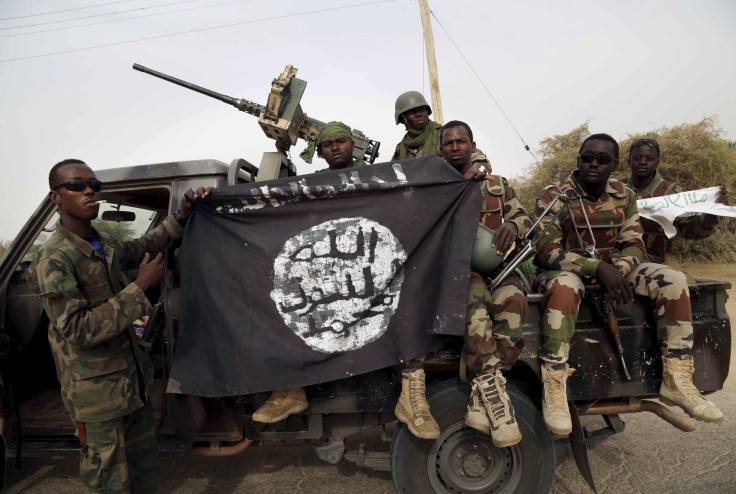 At least 70 bodies have been found dumped outside a town in northern Nigeria newly recaptured from the militant group Boko Haram. They had been partially mummified, and many were beheaded, a witness told Reuters.
The discovery is the most recent of stashes of bodies found this week and blamed on the militant group as Nigerian troops and forces from Chad, Cameroon and Niger recapture towns and territory controlled by Boko Haram.
Soldiers from Chad and Niger discovered the cache of bodies near a bridge outside Damasak, which was retaken Saturday from Boko Haram by forces from the two countries. Chad and Niger are part of the ongoing regional offensive to retake control of the parts of Nigeria captured by the militant group.
Boko Haram, which has gained significant territory in northeastern Nigeria in the past year, captured the town of Damasak, on Nigeria's border with Niger, on Nov. 24, 2014. By the time it was recaptured Saturday, most residents had either deserted Damasak or been killed, the New York Times reported.
Other collections of bodies were found this week by Nigerian troops in the town of Bama, about 160 miles southeast from Damasak, a media advisory group for the Nigerian government announced Thursday. It said the bodies were those of hostages held by Boko Haram or of those who fought back against the group.
Some of the bodies had been tossed into wells, while others had been executed on a bridge. Nigerian military sources said that Boko Haram militants had "embarked on a killing and maiming spree," the media advisory group said in its statement.
Women from Bama who were forced to marry Boko Haram fighters who captured the town in September 2014 had also been slaughtered ahead of the military's offensive, Agence France-Presse reported Thursday. When news reached Bama that Nigerian troops were coming to retake the town, fighters began killing the women, up to 10 days ahead of the battle. Witnesses told the AFP that the women had been killed to prevent them from remarrying soldiers or other "infidels."
© Copyright IBTimes 2023. All rights reserved.
FOLLOW MORE IBT NEWS ON THE BELOW CHANNELS