Boko Haram Update: Female Suicide Attack, Police Station Bombing Herald More Violence Ahead of Nigeria Elections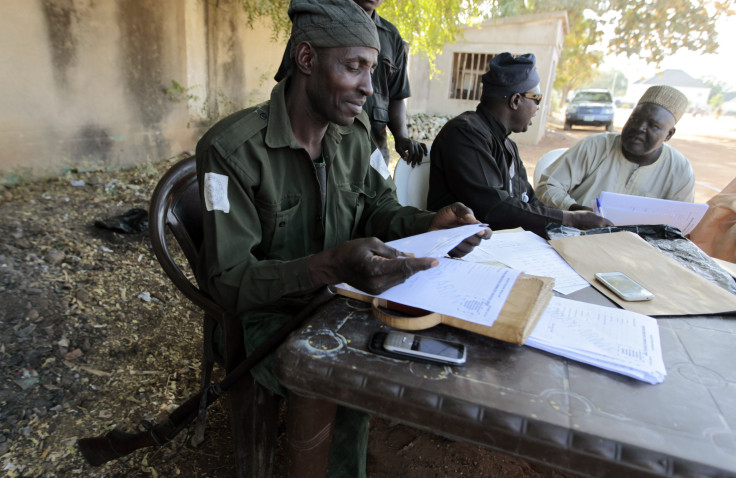 A female suicide bomber reportedly killed herself and at least seven people at a crowded market in northeast Nigeria on Thursday. It was the latest in a series of attacks attributed to the militant Islamist group Boko Haram, which has been getting increasingly violent in the face of military efforts from neighboring Chad, Cameroon and Niger and an upcoming national election in Nigeria.
The suicide attack occurred in the northeastern city of Biu. Witnesses told Agence France-Presse that they saw at least one woman sitting in a van that drove through the crowded market and exploded on Thursday afternoon, killing at least seven and injuring 20 others.
The attack was just one of many carried out by Boko Haram this week, and is part of a new, varied strategy, analysts say.
"We should not forget that Boko Haram is both an insurgency which has achieved at least loose territorial dominion over wide swaths of northeastern Nigeria and parts of neighboring countries as well as a terrorist group," said Peter Pham, head of the Atlantic Council's Africa Center.
In the past few days, the insurgents bombed a police station, and two female suicide bombers attacked the town of Diffa, Niger, after Chad's security forces said they killed 13 Boko Haram fighters, according to Reuters.
"It is not surprising, since it has come under conventional military pressure in recent weeks, especially from Chadian and Nigerian forces, that it would resort to terrorist and other asymmetric tactics, both against military and civilian targets," Pham said.
Biu is the largest city in southern Borno and has been targeted by insurgents before. Boko Haram fighters tried to attack the same market last month, but were held back by Nigerian military. Biu is 110 miles from the state capital, Maiduguri, where the Boko Haram movement was founded, and has been a target for some time.
In its current form, the Boko Haram group, whose name translates roughly as "Western Education Is Forbidden," has been carrying out increasingly violent attacks around northeast Nigeria for five years, and gained international notoriety when it kidnapped hundreds of schoolgirls last year, and later killed as many as 2,000 people during a Jan. 3 attack on the strategic border city of Baga. Its attacks have left thousands dead and more than a million people displaced.
© Copyright IBTimes 2023. All rights reserved.