Hundreds Of Boko Haram Militants Dead After Conflicts With Soldiers From Chad, Niger; Border City Diffa In State of Emergency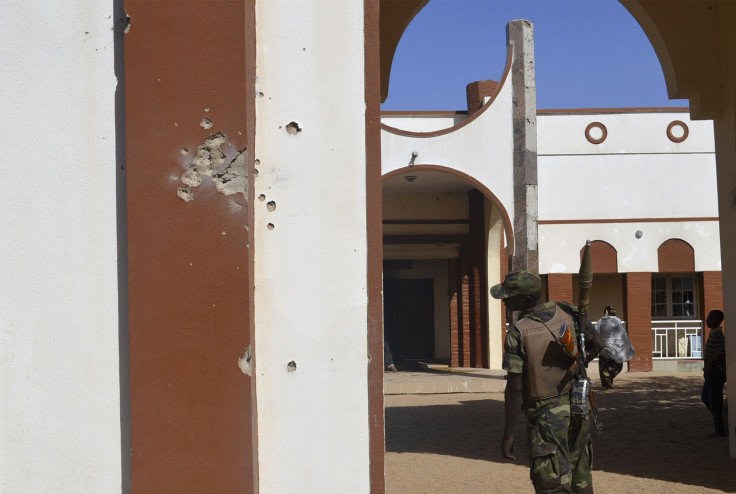 The Islamist extremist group Boko Haram has taken a hit in West Africa. Troops from Niger and Chad have killed more than 500 militants in the past week, according to an article from the Indo-Asian News Service. Reuters reported soldiers also held off a Wednesday attack in Gambaru, Nigeria.
"We knew they were going to attack us," an unnamed military source told Reuters. "We were waiting. The battle didn't last long. They fled."
The source said Chadian forces destroyed three out of 14 Boko Haram vehicles Wednesday in Gambaru, which is near Lake Chad. Eight Chadian soldiers were injured. It was unclear whether Boko Haram saw any casualties.
When Boko Haram invaded Bosso, Niger, last week, they were met by Nigerian troops and Chadian soldiers and battled for hours. Four Nigerian soldiers and 109 extremists died, Reuters reported. Eyewitnesses said decomposing bodies lay all over the ground near the Kamadougou River.
The reports of Boko Haram deaths came as Niger officials declared a 15-day state of emergency in border city Diffa. Thousands of refugees were fleeing, and the residents who stayed went under a curfew.
"People are worried," political scientist Mahaman Tidjani Alou told the New York Times. "That there are bombs in Niger, this is something totally unprecedented ... it's clear that this is not just at our doorstep now. It is inside the country."
Boko Haram is seen as a growing threat to West Africa. On Saturday, five countries -- Nigeria, Niger, Chad, Cameroon and Benin -- agreed to deploy 8,750 troops to fight off the al-Qaeda-linked militants. Boko Haram killed more than 10,000 civilians in 2014 and displaced 3.2 million people, BBC News reported. Most recently, the conflict forced Nigeria to postpone its presidential elections from Feb. 14 to March 28.
© Copyright IBTimes 2023. All rights reserved.
FOLLOW MORE IBT NEWS ON THE BELOW CHANNELS