Boko Haram Video: Abubakar Shekau Threatens Regional Coalition As Niger Votes On Joining Force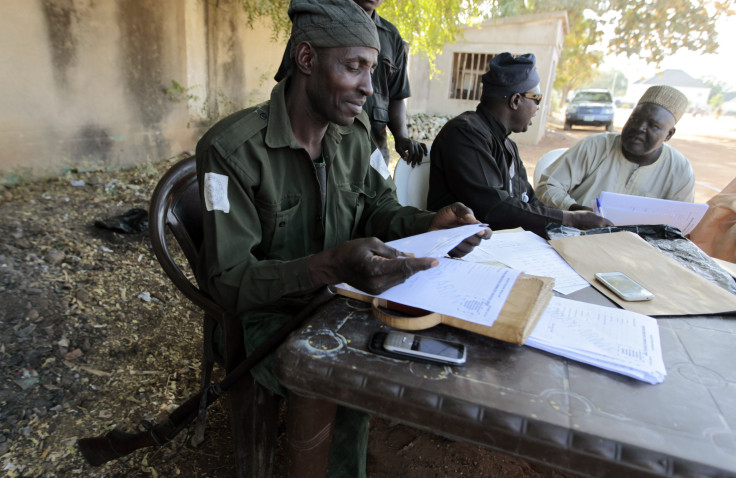 Boko Haram released a video on Monday in which its leader Abubakar Shekau threatened to defeat a new African regional coalition fighting his group. The militant leader's message came as Boko Haram fighters launched their latest attack on the southern border region of Niger amid preparations for a parliamentary vote in that country on whether to join the regional force against the Nigerian Islamist group, the Associated Press reported.
Shekau taunted leaders of the coalition from Nigeria, Niger, Chad, Cameroon and Benin, who agreed Saturday to muster a force of 8,700 troops, police and civilians to fight Boko Haram. "Your alliance will not achieve anything. Amass all your weapons and face us. We welcome you," he said in a 28-minute speech, according to Agence France-Presse. The leader also specifically singled out Chadian President Idriss Déby, whose military has targeted the militant group in towns within its stronghold of northeastern Nigeria in recent days.
The militant group, which has been blamed for killing 10,000 civilians over the past year, has been increasingly ambitious in targeting cross-border positions, raising concerns around the region that the security threat posed by the insurgency is becoming a transnational issue. Boko Haram fighters launched their third attack in as many days on the Nigerien town of Diffa late Sunday but were repelled after a heavy exchange of fire, Agence France-Presse reported. A journalist in the town said he saw bodies of militant fighters in a hearse dispatched by town officials, but the death toll was unclear.
Niger's parliament was expected Monday to back a measure supporting a troop deployment inside Nigeria to help in the battle against the group. The deployment would be in partnership with Chad and Cameroon, which have also come under attack by the group along their border with Nigeria. The battle against the insurgency has had domestic ramifications within Nigeria, as the country's government cited it on Saturday as the reason behind a decision to postpone the country's scheduled Feb. 14 elections for another six weeks.
© Copyright IBTimes 2023. All rights reserved.