Boko Haram: Nigeria, Neighbors Annouce 8,700 Troop Deployment To Fight Terrorist Group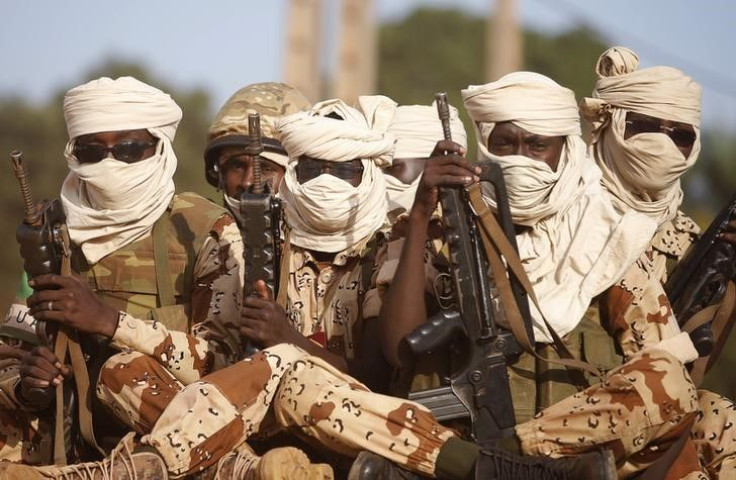 A coalition consisting of Nigeria and four other West African nations have pledged to deploy 8,750 troops to fight the growing regional threat of Boko Haram, a terrorist movement known to have links with both al Qaeda and the Islamic State group.
The announcement of the troop deployment was made at the end of a three-day summit in Cameroon Saturday, in a joint statement by officials who included Issaka Souare, the African Union adviser for Mali and the Sahel, the Associated Press reported.
Chad and Nigeria would contribute 3,500 troops apiece, Cameroon and Niger would furnish 750 troops each, and Benin would provide 750 troops, the AP said. The coalition task force will be headquarted in N'Djamena, the capital of Chad.
The African Union announced Jan. 31 it would be committing 7,500 allied troops to combat Boko Haram, which has already taken control of much of northeastern Nigeria. Officials said Saturday the number was increased to 8,750 to allow for the inclusion of police and humanitarian officials, the AP reported. They also indicated in a statement that $4 million was needed for the deployment, the news agency said.
Nigerian officials have said the country will be postponing its presidential and legislative elections by six weeks to focus efforts on battling the terror group. Boko Haram is reportedly responsible for thousands of deaths and displacing more than 1 million people who fled their homes out of fear of attacks.
In battles between the allied forces and Boko Haram so far, almost 100 people were killed and some 500 wounded in an attack by the extremist group on the town of Fotokol in Cameroon Wednesday and Thursday. Boko Haram fighters razed mosques and churches while using civilians as human shields, Cameroonian officials told the AP.
Friday, the militant group attacked two towns in Niger, killing four soldiers and wounding 17. Niger's defense minister told the news agency that 109 Boko Haram fighters were killed after troops from Chad and Niger responded to that assault, although the figure could not be independently verified.
© Copyright IBTimes 2023. All rights reserved.
FOLLOW MORE IBT NEWS ON THE BELOW CHANNELS