'Borderlands: The Pre-Sequel' Release Date Tuesday: Gearbox Debuts Trailer [VIDEO]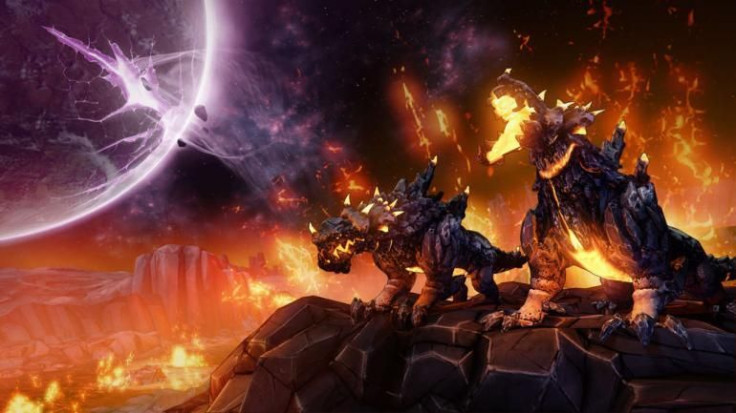 Gearbox Software released a new trailer for "Borderlands: The Pre-Sequel!" on Monday. The first-person shooter will launch on Tuesday, Oct. 14, for the Xbox 360, PC and PS3. Surprisingly, the title won't be coming to the Xbox One, Microsoft's eighth-generation console, or Sony's PlayStation 4.
The game will feature a younger Handsome Jack as a guide as you play one of his four lieutenants -- Athena the Gladiator, Wilhelm the Enforcer, Claptrap or Nisha the Lawbringer.
Independent publisher Telltale Games in December announced the development of "Tales from the Borderlands," an all-new series based on the popular gaming franchise. The announcement was made at the 2013 VGX Awards. Telltale is the creator of "The Walking Dead" and "Game of Thrones" game series.
Gearbox Software, of Plano, Texas, developed the first two installments in the "Borderlands" series and will serve only as a collaborator in the game's creation. Gearbox CEO Randy Pitchford has said the company provided Telltale with the "keys to the kingdom."
"Borderlands: The Pre-Sequel!" is the third game in the popular "Borderlands" series and a prequel to the 2012 "Borderlands 2."
"Borderlands," which launched in 2009 for the Xbox 360, PS3 and PC, was well-liked by fans and received favorable reviews from websites like IGN.com, where it scored an 8.8/10 rating. The series' second installment was released in 2012 and was also praised by critics.
© Copyright IBTimes 2023. All rights reserved.