Bowe Bergdahl To Face Charges of Desertion, Report Says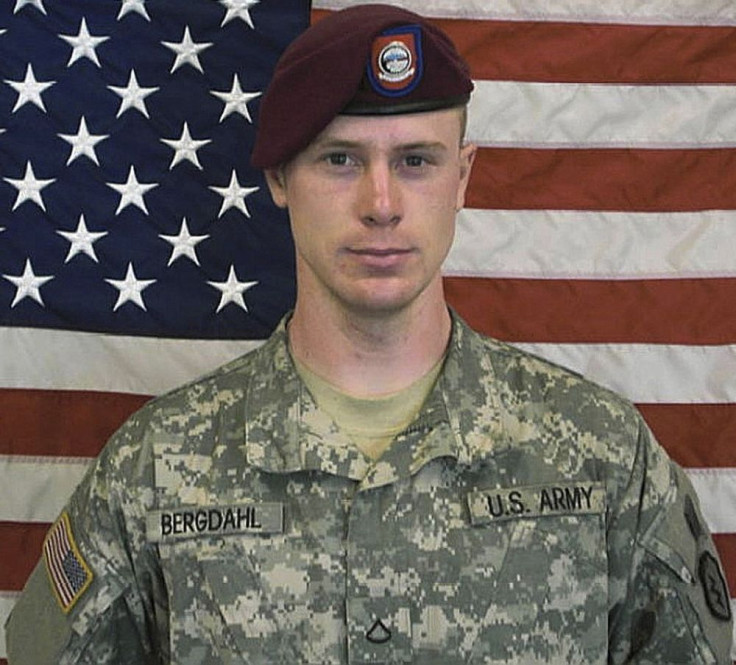 Bowe Bergdahl, the U.S. Army sergeant who was captured by the Taliban in 2009 and held in Afghanistan for five years before being freed last year, is expected to be formally charged with desertion. The charges could come as early as next week. Senior officials in the U.S. Department of Defense told NBC News that Bergdahl left his outpost in June 2009 so he wouldn't have to participate in his duties, which were "in the middle of a combat zone, potentially putting the lives of his fellow soldiers at risk."
The U.S. Army denied the reports of any charges coming down on Bergdahl and insisted that the former prisoner of war's case remains under review. Gen. Mark Milley, commanding general of Forces Command, "is reviewing now the Army's facts and findings to determine, impartially, any appropriate next steps and possible actions," according to Army Times.
Bergdahl, who in May 2014 was freed in exchange for five top-ranking members of the Taliban being held at Guantanamo Bay in Cuba, faced great scrutiny both for the conditions under which he wound up being held by the Taliban and for the circumstances surrounding his release. Some labeled him a deserter, and one of Bergdahl's former roommates testified at a congressional hearing that the U.S. government knew he was a traitor before making the controversial prisoner swap.
In 2013, Bergdahl penned a letter from what he called a Taliban prison offering his family an explanation for his disappearance, blaming his absence in part on a lack of leadership and "worsening" conditions in the Army. Seemingly fearing the worst, he went on the defensive with his writing. "If this letter makes it to the U.S.A., tell those involved in the investigation that there are more sides to the cittuwation (sic). Please tell D.C. to wait for all evadince (sic) to come in."
The NBC report adds that Bergdahl's impending charges will likely result in a dishonorable discharge from the Army, something that would negate the hundreds of thousands of dollars in back pay that he is owed by the U.S. government.
© Copyright IBTimes 2023. All rights reserved.