Boxing News: Former Champ Says He Could've Beaten Floyd Mayweather With His Style
KEY POINTS
Former WBC junior welterweight champ Junior Witter said he was supposed to fight Floyd Mayweather in 2005
Witter said the World Boxing Council didn't force the fight to happen
Witter claims he would have beaten Mayweather with his style
A former junior welterweight champ claims he could have beaten Floyd Mayweather back in their prime.
With a flawless record of 50-0, longtime world champion Mayweather once again ended his boxing career in 2017. But even to this day, there are several fighters who believe they could have once beaten the American champ. One of them is former WBC junior welterweight champion Junior Witter.
After an impressive boxing career, Witter didn't choose to part ways with the sport and became a professional trainer. He last fought in 2015 and officially hung up his gloves after three years of inactivity.
Many may have not heard about Witter, but in a recent interview with "The Wakefield Express" (via Boxing Scene), the 46-year-old revealed that he was once closer than ever to possibly beating Mayweather.
In 2005, Witter became the WBC's mandatory challenger to the junior welterweight belt. At the time, the belt was held by Mayweather, and Witter was touted as the next opponent. However, Witter said that the World Boxing Council didn't push through with the mandatory fight that could have set him up against Mayweather.
"The WBC title was a whole different level of achievement and that is the one people remember me for, it took so long to get there. I was the mandatory (challenger) for a year, and I should have boxed Mayweather. That was the fight I wanted. He moved up in weight and he didn't have to fight me," Witter revealed.
But even though the council ruled that him fighting against Mayweather was "too much of a risk for too little gain," Witter is certain that he could have beaten the undefeated champ with his style of boxing.
"It was a fight I looked at and thought I had a very good chance of winning it. Styles make fights, and knowing how I boxed and how he boxes, it suited me brilliantly and I think that is why the fight didn't happen," he claimed.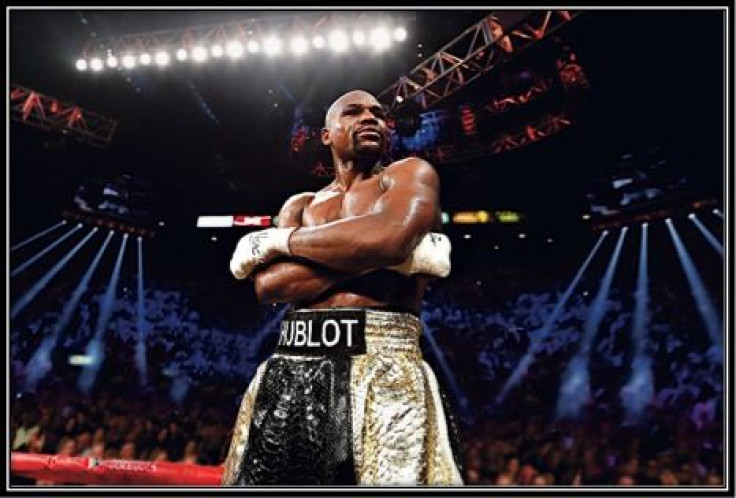 The following year, Mayweather moved up in weight and was able to prolong his undefeated career. In 2015, Mayweather faced Manny Pacquiao, a challenger who was then touted as the fighter who could end his reign. Billed as "The Fight of the Century," the pair battled for 12 rounds, but Mayweather ended up retaining his undisputed record.
"I went out there and did what I normally do. It was just so much hype behind Manny Pacquiao. And they just really believe that this guy is on the same level as me, and I'm always saying it's not. It's totally different once you get inside the ring with me," Mayweather said shortly after beating Pacquiao.
© Copyright IBTimes 2023. All rights reserved.