Deontay Wilder 'Easy KO' For Mike Tyson, Muhammad Ali Ex-Sparring Partner Says
KEY POINTS
Muhammad Ali's former sparring partner said Deontay Wilder would have been an easy KO for prime Mike Tyson
Tyson once said he'd KO all current heavyweight champs if he was in his prime
Tyson said only Anthony Joshua could have given him a tough fight
Muhammad Ali's former sparring partner has explained why a young Mike Tyson would easily have knocked out Deontay Wilder.
Tyson has been busy getting back in shape for his anticipated boxing return. Though "Iron Mike" has proven that he still has fighting power in his training videos, some boxing personalities think that he wouldn't be able to match against current top-tier heavyweights. However, for Ali's former sparring partner, former two-time world heavyweight champ Tim Witherspoon, time may have passed Tyson by, but his power is still there.
In a recent interview with Boxing Scene, Witherspoon looked back at how good prime Tyson was. According to the former champ, Tyson has faced an array of Hall of Famers and was able to knock most of them out cold.
When asked about how a prime Tyson would have matched against a current prime heavyweight like Wilder, Witherspoon insisted that it shouldn't be a question as "The Baddest Man on the Planet" would have easily taken Wilder out as well.
"I'mma take y'all m-----f---ers to school because y'all don't know nothing about what you're talking about," Witherspoon said of the outcome of Tyson vs. Wilder.
Based on Witherspoon's prediction, Wilder has a powerful "right hand," but it wouldn't be enough to knock a prime Tyson out. He also concluded that regardless of who will be placed inside the ring with Tyson, the latter would win.
"I don't think Wilder's right hand would be enough at all. It would've been an easy knock out for Mike, In fact, only because Wilder doesn't have a great defense and he throws that right hand all the time. You need more than that in your arsenal to knock out Mike. In anything to do with fighting I'd pick Mike all the way," he explained.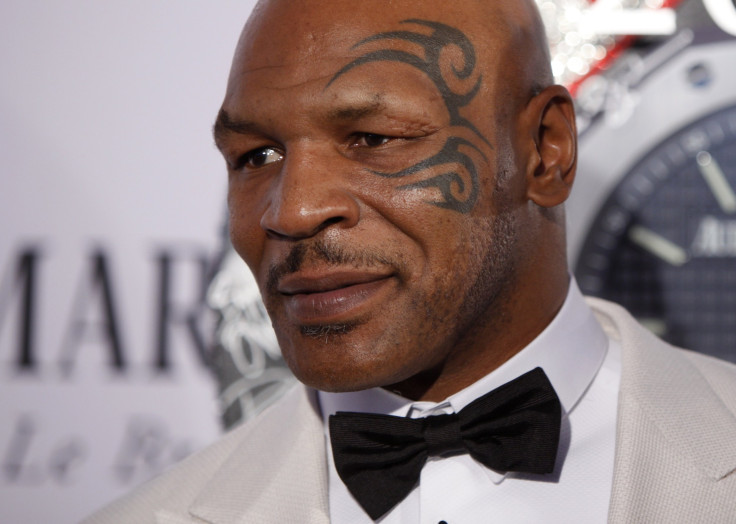 Prior to his return, Tyson has already responded to the same question and claimed that he would surely knock out any of the current heavyweight champs if he was in his prime.
"Listen, if you're asking me if I was 20 years old, Yes! There's no doudt. They're really good fighters and I respect all these skills. It would have been very tough fighting them," Tyson said.
However, Tyson predicted that between the likes of Tyson Fury, Wilder, Andy Ruiz and Anthony Joshua, only "AJ" could've given him a tough fight."Joshua would be. He has had it all, he still doesn't know it though," he said.
© Copyright IBTimes 2023. All rights reserved.