BP (BP), Statoil (STO) Natural Gas Field In Azerbaijan Might Be Too Expensive For Greece, Italy And Albania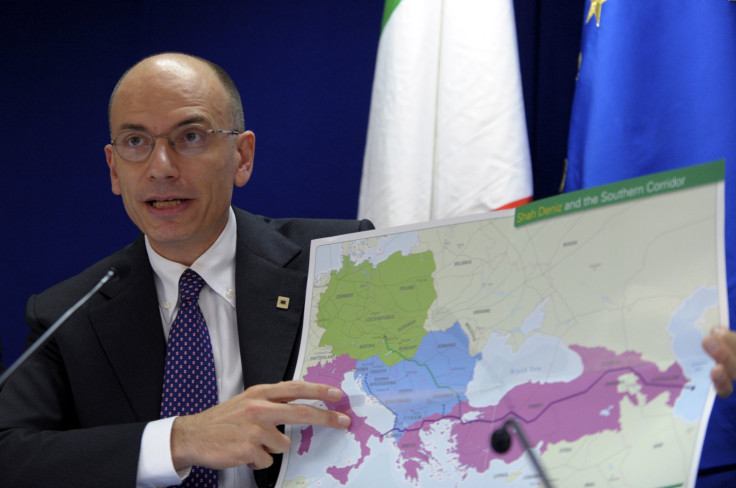 A new pipeline project that will bring natural gas from Azerbaijan to Southern Italy and onto Western European markets may not be the most efficient route for BP PLC (ADR) (NYSE:BP) and Statoil ASA(ADR) (NYSE:STO), an energy expert told International Business Times in an interview Tuesday.
The new Trans Adriatic Pipeline (TAP), to be completed in 2019, will run through Greece, Albania and then under the Adriatic Sea to its destination near Lecce, Italy, and eventually further into Western Europe.
TAP and other Southern Corridor pipelines are seen as a way for Europe to reduce its dependence on Russia's control over natural gas. Azerbaijan used to rely on Russia to move its natural gas out of the Caspian Sea and onto markets, but new pipelines have helped the country bring the resource to European markets directly.
The two biggest shareholders in the offshore gas field called Shah Deniz are BP and Statoil, which have been operating the fields. In June the companies decided on the TAP project as opposed to another one because it was more economical.
But energy expert Charles Ebinger, the director of the Energy Security Initiative at the Brookings Institution in Washington, questioned BP's decisions to go with TAP, citing economic instability in Greece, Albania and Italy.
"The concern … is that you have three countries, Greece, Albania and Italy, where consumers often do not pay their natural gas or other bills; they have huge rates of consumer defaults," Ebinger said.
However, Ebinger speculated that the energy giant probably feels that there are enough "industrial off-takers" along the route that are "creditworthy."
© Copyright IBTimes 2023. All rights reserved.