Brazil Reveals Another Corruption Scandal Amid Petrobras Investigation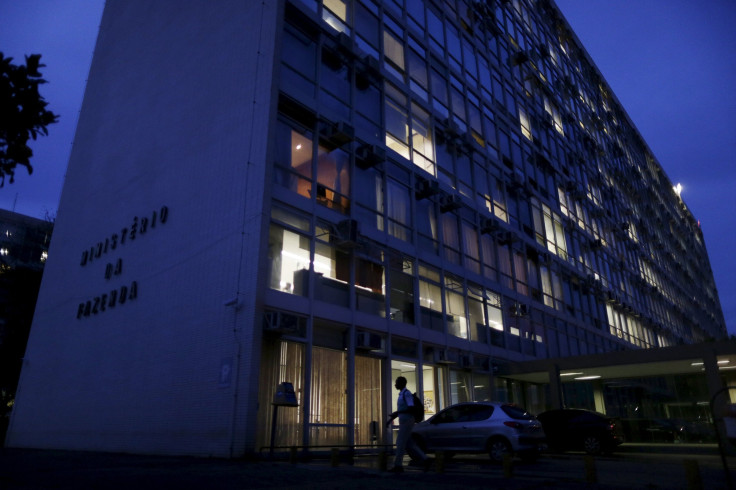 Brazilian federal police this week announced they are investigating another multimillion-dollar corruption scandal involving at least 70 companies suspected of bribing government tax agency officials. The case comes as Brazil continues to reel from the corruption scheme surrounding state-run oil company Petrobras, which has delivered painful blows to the administration of President Dilma Rousseff.
Police launched raids in three cities Thursday in connection with a suspected crime ring that allegedly manipulated tax evasion rulings, Brazil's federal inspector told local news media. Authorities issued around 41 search and arrest warrants for suspects that they said may have bribed officials at Brazil's Administrative Board of Tax Appeals – known as CARF, an agency within Brazil's finance ministry – to reduce or waive penalties for tax evaders.
The inspector said authorities had begun investigating the tax evasion ring in 2013. So far investigators estimate that the scheme may have resulted in a loss of $1.8 billion for the state, but that number could surge to as much as $5.9 billion if current investigations turn up more misconduct, CARF authorities said Thursday, according to Reuters.
The case has no connection with the ongoing investigation over a bribery and kickback scheme with Petrobras, the biggest political scandal Rousseff's government has faced since she took office in 2010. But Brazilians have already been disenchanted by the Petrobras affair, which came to light last year, as it's heightened perceptions of widespread corruption in the country. The case has enveloped dozens of former Petrobras executives and politicians from Rousseff's Worker's Party suspected of having colluded to inflate the value of government contracts for construction projects. Rousseff was chair of Petrobras' board at the time of the alleged wrongdoing, although she has not come under investigation and maintains that she wasn't aware of any misconduct at the company.
Nevertheless, the corruption scandal has done significant damage to her image: Rousseff's approval rating sank to a 20-year low in March, and a survey released this week by polling firm MDA showed that nearly 60 percent of Brazilians were in favor of her impeachment.
© Copyright IBTimes 2023. All rights reserved.
FOLLOW MORE IBT NEWS ON THE BELOW CHANNELS