Brazilian Big Man Nene Hilario Ends Up Returning To Houston For Less Money
Nene Hilario gambled and lost in his free-agent search and now the Brazilian big man will be returning to Houston with lower pay. The 7th overall pick of the 2002 NBA Draft could have earned $3.8 million for the coming season had he exercised his player option. Now he will have to settle for $1.2 million less.
Sources tell The Athletic that Nene plans to re-sign with the Rockets with no takes in free agency. This was eventually confirmed by Mark Berman of Fox. The obvious winner here is Houston who would have found themselves in the tax had the 6-foot-11 cager's contract applied.
But looking at the personnel movement the Rockets made in the summer, Nene may find himself as the third-string center. Clint Capella is still expected to start but the entry of Tyson Chandler in the fold pushes Nene farther down the line. Of course, the depends on his performance. One thing he does hold over Chandler is the familiarity in Mike D'Antoni's system.
Looking at his performance last NBA season, Nene's return is unlikely to become a big deal. He held a limited role last time out, playing in 42 games and averaged 3.6 points and 2.9 rebounds. Seeing how the Rockets are loaded with firepower, all D'Antoni is likely to ask from the Brazilian player is to protect the rim and control the boards.
As in the past, the Rockets will be relying heavily on James Harden. For the coming season, he will get plenty of help from new recruit Russell Westbrook. The two former Oklahoma City Thunder teammates found themselves playing side-by-side again after a trade involving Chris Paul. Much of this was covered in a previous post.
The Rockets are one of the tipped teams for the 2019-20 NBA season. However, they need to find a way to survive a competitive Western Conference. The Los Angeles Clippers, Los Angeles Lakers, Golden State Warriors, and Portland Trail Blazers are out to crowd Houston, meaning D'Antoni will have to find a way to hurdle these obstacles. On paper, the Rockets seem to have all bases covered. Nene' s return may not be much considering the stacked lineup.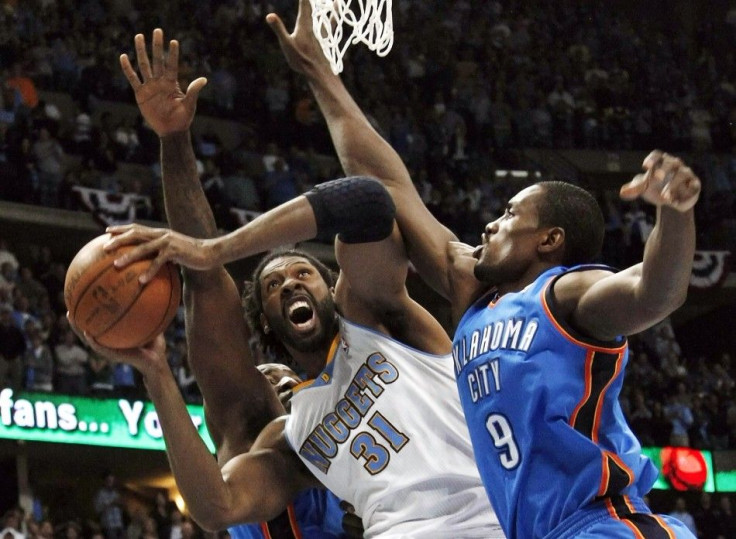 © Copyright IBTimes 2023. All rights reserved.