Brazil's World Cup Hangover: A Shrinking Economy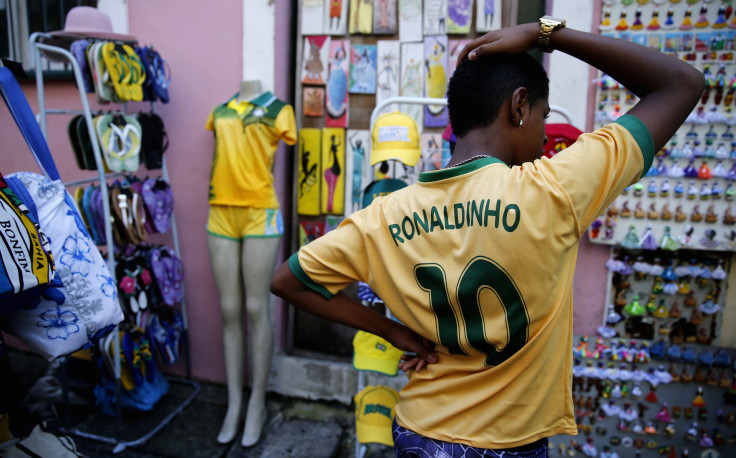 Economic activity in Brazil fell sharply in June, the latest sign indicating Latin America's largest economy could be slipping into a light recession with a presidential election two months away.
The Brazilian central bank's index of economic activity fell 1.5 percent in June from May after seasonal adjustments, the bank said Friday, the fifth consecutive monthly decline and the worst since summer 2013.
Brazil's tourism ministry estimated the World Cup attracted a million foreign tourists for the soccer tournament to Brasilia in June, injected $13.2 billion into the country's economy (about the same the country invested for preparation) and created 1 million jobs. But Brazil's labor ministry reported the worst job creation in June since 1998. Labor Minister Manoel Dias has partially blamed the World Cup, saying it caused "a drastic drop in consumption" that led to less working days and less hiring, the Wall Street Journal reported from Brasilia.
While Brazilian employers usually allow workers time off to watch the national team play, Brazil's 12 host cities declared partial holidays during local matches of any team, Dias said.
The central bank's index measures the industrial, services and farming sectors and differs from the gross domestic product data estimated by government statistics agency IBGE, which economists consider the official measure of economic growth.
"The data were ugly," Neil Shearing, chief emerging markets economist for Capital Economics, wrote in a research note Friday. "It supports the message from both the business surveys and the hard data on industrial production and retail sales, which also suggest that Brazil's economy has weakened considerably in recent months."
The central bank's reading is consistent with a 0.6 percent decline in GDP in the second quarter from the previous quarter, according to research released Friday by Bank of America Corp. (NYSE:BAC). Shearing forecasts a 0.5 percent quarterly decline in Brazilian GDP and about 0.8 percent GDP growth this year. Brazil's economy grew at 0.2 percent in the first quarter from the previous quarter, according to IBGE.
Consumer spending is slowing down too. In June, retail sales across Brazil fell 0.7 percent, much worse than consensus expectations for a 0.4 percent increase from the previous month. All sectors declined, except for supermarkets, Brazilian government data shows. Auto sales declined nearly 13 percent in June, pulled down by Argentina's ailing economy, the sector's main export market, and tightening credit in Brazil.
Industrial output shrank by 2 percent over the quarter compared to the previous quarter, the fourth successive quarterly decline, according to government data.
Brazil's National Confederation of Industry, a trade group, said in a July report that its leading indicator for industrial health fell to its lowest point since 2010.
"There are certainly some atypical factors in June and the World Cup affected the results in an exceptional way," the CNI report said. "Still, the survey results from recent months indicate that the negative environment isn't new and that June's deterioration should have lasting consequences."
The sharp fall in the economy could prompt Brazil's central bank to surprise the region with a pre-election cut of interest rates from the current 11 percent at a September meeting. Inflation data coming Aug. 20 will be crucial in the decision, Shearing wrote.
© Copyright IBTimes 2023. All rights reserved.