Brexit Could Be Costly For EU And Britain Alike, German Think Tank Warns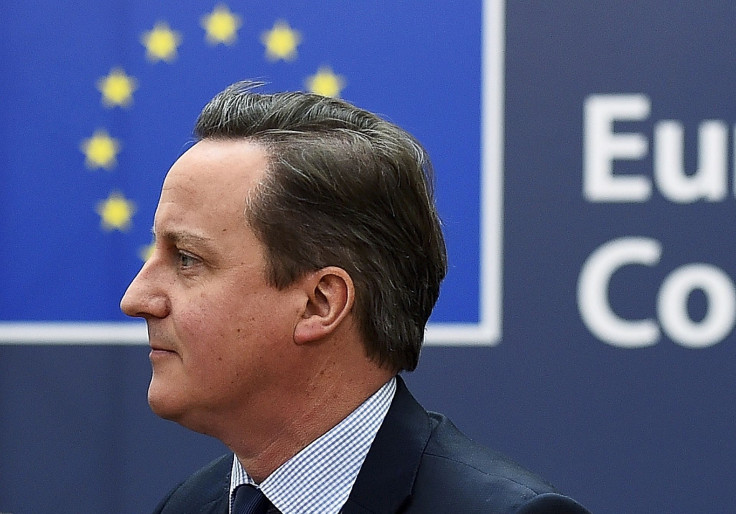 Add another big voice to the chorus of those opposing a British exit from the European Union. The Ifo Institute, Germany's top economic think tank, announced Monday that it sees nothing but bad news in the potential split between the U.K. and the EU.
"Britain's departure from the EU would have many negative economic consequences, not only for the country itself but also for the EU and Germany," said Gabriel Felbermayr, director of the Ifo Center for International Economics in Munich.
The warning comes as backers of a British revolt from the longstanding political union have stepped up their campaign, capitalizing on anxieties over economic uncertainty and rising immigration. Last month London Mayor Boris Johnson broke with Prime Minister David Cameron to lend his support to the effort. Recently, Johnson compared the U.K. to a prisoner seeking escape from captivity.
Ifo cautioned that the move could have untold consequences. Trade would "grind to a halt," the group said in a press release, as the EU tried to recalibrate trade rules to account for the loss of the U.K., which represents roughly 18 percent of EU economic output.
"The EU market is far more important to Britain than the latter is to most EU member states," Felbermayr said, noting that trading costs would grow for everyone, but would weigh heaviest on Brits. To maintain access to the European market, the British government would likely have to cobble together more than 100 new trade agreements, the group pointed out.
The potential for economic turmoil has spurred several of the largest European banks to warn against Britain's exit from the EU. Deutsche Bank and HSBC have each said they would move thousands of banking jobs out of London in the event of a Brexit.
For Germany, there's a compelling political aspect to the Brexit debate as well. "Germany would also lose an important partner, as Britain and Germany both support market-based principles on many issues, unlike France," Felbermayr said. As Europe's largest economy, Germany would end up paying an even greater share into EU coffers.
British citizens, who are roughly split on the matter, are scheduled to vote on a Brexit referendum on June 23.
© Copyright IBTimes 2023. All rights reserved.