Brexit: Moody's Lowers Outlook For 12 UK Banks Including HSBC, Barclays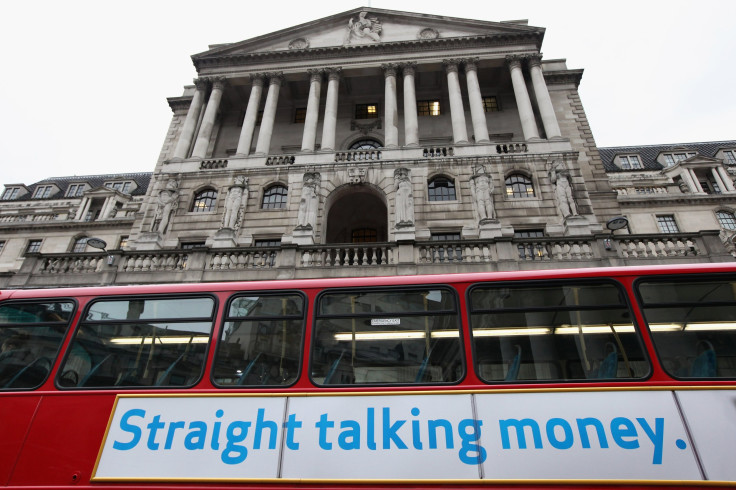 Credit rating agency Moody's downgraded its outlook for 12 United Kingdom-based banks Tuesday, after the country voted to leave the European Union in a referendum last week, sending the global markets into a frenzy.
Eight of these—including Barclays, HSBC, Santander UK and TSB Bank— were downgraded to negative from stable. Lloyds Bank and Principality Building Society were downgraded to stable from positive.
"We expect lower economic growth and heightened uncertainty over the U.K.'s future trade relationship with the EU to lead to reduced demand for credit, higher credit losses and more volatile wholesale funding conditions for UK financial institutions," Laurie Mayers, associate managing director at Moody's, said in a statement.
"This will be negative for banks' credit fundamentals, as reflected in today's rating actions. Simultaneously, we have changed the outlook on the U.K. banking system to negative from stable," she added.
"Moody's believes that there will be little short-term liquidity implications for U.K. banks given the extensive contingency planning preparations by the Bank of England, regulator and the banks themselves," the statement added.
Coventry Building Society, Leeds Building Society, Nationwide Building Society and Nottingham Building Society were the other four to be downgraded to negative from stable.
Shares in the big U.K. banks have fallen heavily since the referendum, despite a slight rebound Tuesday. European banks have also fallen about 20 percent.
Analysts at Goldman Sachs joined the list of those to have downgraded the U.K. banks, cutting over $11 billion off their forecast for the sector's overall profits over the next two years, CNBC reported.
The U.K. has also been stripped of its last AAA rating as credit agency Standard & Poor's warned of the economic, fiscal and constitutional risks the country now faces . Moody's said it expects a "high degree" of uncertainty after the vote regarding the U.K.'s trade relationship with the EU. This is expected to lead to "lower GDP growth over the next two years, in response to diminished confidence and lower spending and investment."
Moody's maintained the outlook for Royal Bank of Scotland, Skipton Building Society, West Bromwich Building Society and Yorkshire Building Society, citing "firm-specific credit considerations" that outweighed the referendum's impact.
© Copyright IBTimes 2023. All rights reserved.