Brexit Polls 2016: Amid Tight Polls, David Cameron Insists He's Not Worried About Leave Vote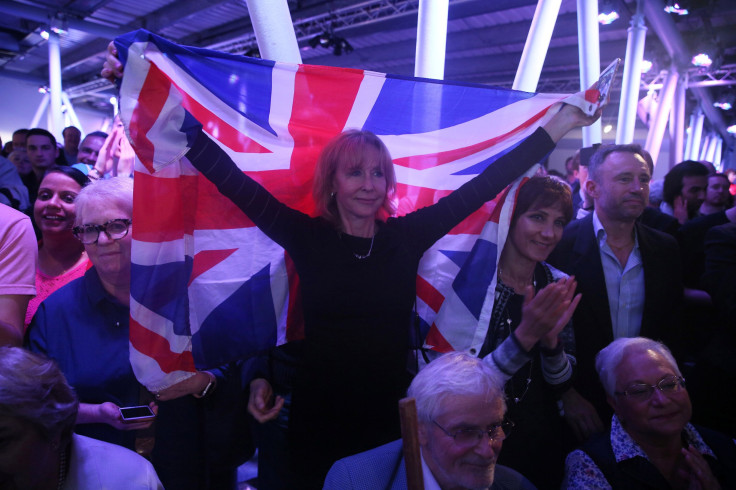 British Prime Minister David Cameron dismissed suggestions that he was concerned after several polls showed the Leave campaign pulling ahead with voters before the June 23 vote on whether Britain will remain in the European Union.
"Not at all," Cameron said when asked if he was worried Tuesday, Reuters reported. "What I'm worried about, what I'm concerned about, is that people are being told things that aren't correct. It's so important to say to people: 'Don't take a decision to leave the EU and damage our economy on the basis of clearly false information that you're being given.'"
Cameron slammed "untruths" coming from the Leave camp as both sides campaign hard two weeks ahead of the historic vote, which could have a major impact on the British economy and the EU as a whole.
While polls Monday showed support swaying toward a Leave vote, other polls released late Monday gave the Remain camp a slight edge. A Daily Telegraph/ORB poll showed 48 percent of those surveyed supported remaining in the EU, while 47 percent wanted to see a Brexit. Five percent of voters remained undecided, showing how close the vote remained. A YouGov poll performed for ITV June 1-3 among 3,495 people showed 45 percent support for the Leave vote, 41 percent support for the Remain vote and 11 percent of voters still undecided.
"For most of the campaign so far, our regular polls have shown little movement, with just normal volatility around a race that appears to be neck and neck," wrote Anthony Wells, the director of YouGov's political and social research team. "It's possible that last week's polls were a short-term movement caused by new immigration figures and the issue of immigration being in the news, and now the agenda has moved on again, the Remain vote is recovering."
Public announcements of support for the Remain vote have continued, with Britain's largest trade unions urging their 6 million members Monday to vote Remain, arguing that worker's rights, including parental leave, could be threatened by a Brexit, the Guardian reported.
Cameron will face off against the leader of the U.K. Independence Party, Nigel Farage, in a live TV question-and-answer session Tuesday as both camps aim to sway undecided voters.
© Copyright IBTimes 2023. All rights reserved.
FOLLOW MORE IBT NEWS ON THE BELOW CHANNELS