Brexit Vote 2016: UK Renewable Energy Sector Faces Uncertain Future As June 23 EU Referendum Nears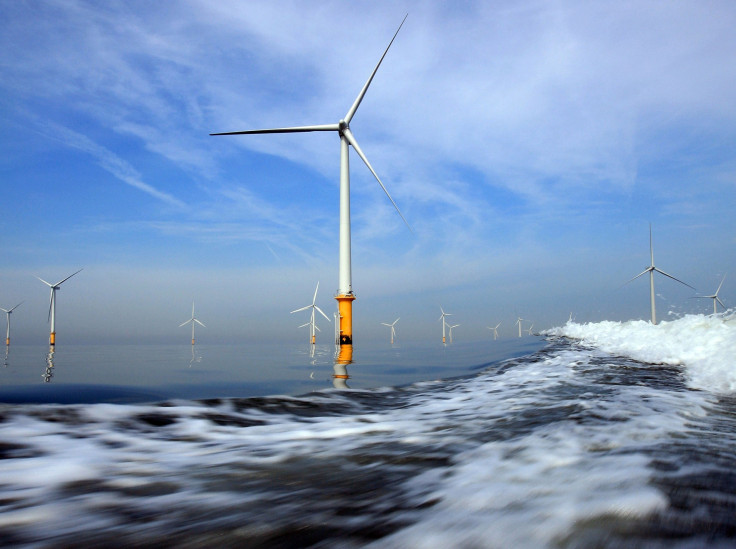 Britain's renewable energy sector has soared in recent years as policymakers and investors work to cut carbon emissions at power plants. But much of that progress has come with the financial support and regulatory pressure of the European Union, which has laid down some of the world's most ambitious climate change policies.
As U.K. citizens prepare to vote this month on a possible British exit from the EU — a so-called Brexit — the future of the country's climate change and renewable energy agenda is mired in uncertainty. Analysts say a Brexit could jeopardize billions of pounds in future EU funding for wind, solar and bioenergy projects. Environmental groups say they're worried that, without the bloc's policy push, the U.K. could backslide on its promises to cut harmful emissions.
British voters will decide to either leave the EU or remain in it in a referendum June 23, although negotiations to formally withdraw the U.K. could take as long as two years. Recent opinion polls indicated the public is leaning toward a Brexit. A YouGov survey found 45 percent of respondents favored Britain leaving the EU and 41 percent of them favored it remaining in the bloc, while a Observer/Opinium survey showed the leave campaign leading the remain campaign by 3 percentage points, 43 percent to 40 percent.
In the short run, a Brexit vote could scare away skittish investors, spur job cuts and pummel the value of the U.K. pound, all of which could slow down development of clean energy projects, said Antony Froggatt, a senior research fellow at Chatham House, an independent policy institute in London. Yet the initial reactions to such a vote should eventually quiet down within months or a few years.
The risks to the U.K. renewables sector over the next decade are difficult to determine without knowing how a Brexit scenario would play out. But here's a look at how two areas — emissions targets and green energy financing — could fare in the event Britain strikes out on its own.
Shifting Targets
The long-term threats to the U.K. renewables sector will largely depend on how British policymakers decide to act once they're no longer obligated to meet the EU's climate targets, Froggatt said.
The 28-member EU has agreed to slash its collective emissions by at least 40 percent in 2030 compared with 1990 levels. The bloc's countries also aim to get at least 27 percent of their electricity supplies from wind, solar and other renewable sources within the next 14 years. These targets form part of the EU's broader commitment to the Paris Agreement on climate change, which seeks to limit the rise in global temperatures to well below 2 degrees Celsius (3.6 degrees Fahrenheit) above preindustrial levels.
In terms of cutting carbon emissions, Britain's own goal is more ambitious than the EU's collective target. Under the 2008 Climate Change Act, the U.K. is committed to reduce emissions by at least 80 percent in 2050 from 1990 levels.
Because this is a domestic policy, however, a future British government could decide to either weaken or even scrap this target. If that happens and the U.K. remains in the EU, then the country would still be compelled to meet at least one layer of emissions targets. If Britain were to leave the bloc, this climate-policy backstop would disappear.
"If they remain part of the EU, then in some ways it locks the U.K. into future greenhouse gas reductions in line with what was agreed upon at Paris," Froggatt said. He added that British policymakers to date haven't indicated any desire to backpedal on the U.K.'s climate targets.
A representative of Britain's Department of Energy and Climate Change declined to address concerns that U.K. climate policy could soften or that funding for renewables could wither in the event of a Brexit. "Leaving is not government policy, so we don't have these answers," a department spokesperson said in an email.
The pro-Brexit Vote Leave campaign has blamed "silly EU rules" for what it says are rising electricity prices, recent closures of coal-fired power plants and higher energy-related taxes. "If we Vote Leave, we will have the power again to cut the cost of energy, repeal harmful regulation and help ensure that essential power plants stay open, fending off the risk of widespread power cuts," the group said on its website.
Vote Leave and another group, Get Britain Out, did not return requests for comment by deadline.
Project Funding at Risk
Britain could risk losing a huge funding stream for clean energy projects in the event it ditches its EU member status.
The U.K. is the biggest recipient of allocations of proceeds from the issuance of the European Investment Bank's (EIB) Climate Awareness Bonds. The country took in about 35 percent of the 3.6 billion euros ($4.1 billion) that the Luxembourg-based development bank allocated last year to renewable energy and energy efficiency projects worldwide. Overall, the EIB lent Britain about 7.8 billion euros ($8.9 billion), or around one-tenth of the bank's lending volume last year.
The U.K. is one of the bank's four large shareholders, along with France, Germany and Italy. But under EU laws, only member states can be EIB shareholders. Britain wouldn't instantly lose its seat at the table should a majority of the country's voters cast their ballots to leave the bloc this month: Amid withdrawal negotiations, the U.K. would technically remain an EU member.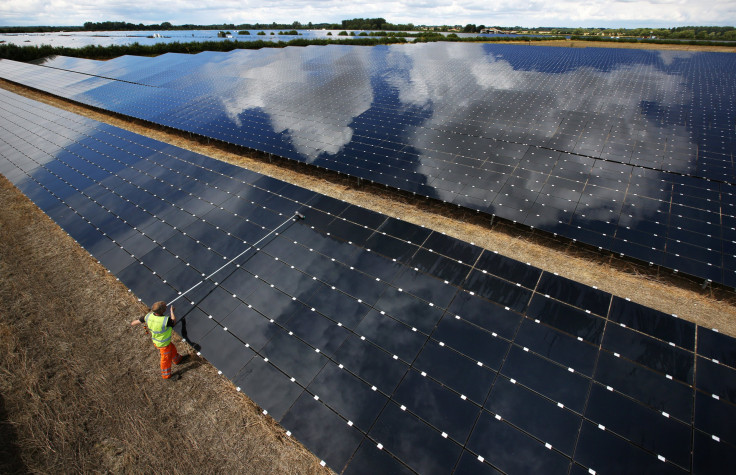 If Britain were to exit the EU formally, the EIB could still in theory lend to U.K. projects, as long as the bank's governors gave their approval. But the flow of financial support would likely be drastically reduced, said Marius Cara, senior investor relations officer at the bank.
"But this is a theoretical possibility and one cannot speculate on what the other 27 member states may decide," Cara said. About 10 percent of EIB loans are for projects outside the EU.
To Plug or Unplug
The full scope of a Brexit impact on Britain's clean energy sector is difficult to predict without knowing what type of relationship the U.K. would have with the remaining 27 members of the EU bloc, said Froggatt, who co-authored a recent Chatham House study on post-Brexit energy scenarios.
Britain is now a component of a shared electricity market — with physical links to France, Ireland and the Netherlands — and it currently imports more electricity from neighboring nations than it exports to them.
The U.K. could decide to become like Norway, which is not an EU member but is connected to the single European electricity market through the European Economic Area agreement. In this way, Britain would still have to comply with the EU's renewable energy quotas and energy efficiency targets, but it wouldn't have any political power to influence those standards. Given that many U.K. voters want independence from Europe, this model would likely be politically unpopular, Froggatt said.
Britain could therefore take a more isolationist approach. But that move would risk raising electricity prices: Among other effects, it would limit the country's access to cheaper energy markets. And U.K. market prices are already higher than the EU average, in part because the comparative dearth of interconnectors with the European continent, so further cutting connections could leave businesses and consumers with higher bills.
"Isolating and physically disconnecting the U.K. from continental Europe doesn't make any sense," Froggatt said. "It's not clear how this would all unfold," he added. "It has to be tested."
© Copyright IBTimes 2023. All rights reserved.
FOLLOW MORE IBT NEWS ON THE BELOW CHANNELS