BRICS Development Bank To Be Set in Shanghai, CEO To Be Indian, Board Chairman To Be Brazilian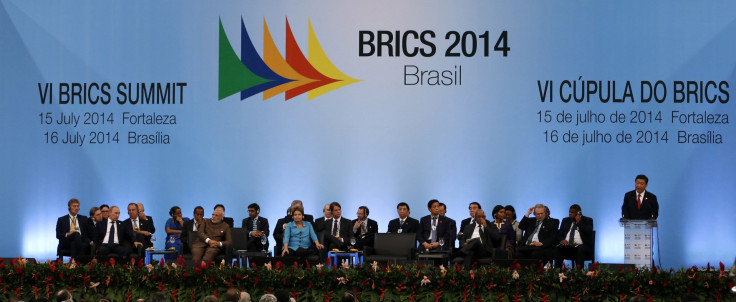 Brazil, Russia, India, China and South Africa, known collectively by the acronym BRICS, on Tuesday concluded a two-day summit in Fortaleza, Brazil, by announcing the creation of a joint development bank to finance global infrastructure projects.
The BRICS Development Bank will provide an alternative for countries wary of the World Bank and the International Monetary Fund, organizations sometimes accused of attaching stringent and unfair conditions to their loans.
The bank, which was proposed in 2012, will be headquartered in Shanghai, and the first CEO is likely to be Indian. The board's chairman will be Brazilian.
The bank marks the first formal institution to emerge from the five countries since South Africa's joining in 2010. Former Goldman Sachs economist Jim O'Neill first grouped the other four in 2001 as a way to describe the world's largest emerging markets.
The BRICS bank will include a contingency reserve fund of $100 billion that will help countries afflicted with balance-of-payment or liquidity crises.
Of this total, China will contribute the most at $41 billion -- more than eight times the amount promised by South Africa. This imbalance -- consistent with the relative size of the countries' economies -- has raised some concern that China will use the institution for its own national purposes. Nevertheless, China's $41 billion contribution is still less than the $43 billion the country contributes to the IMF.
© Copyright IBTimes 2023. All rights reserved.