'Bring Back Our Girls' Protests Banned In Nigeria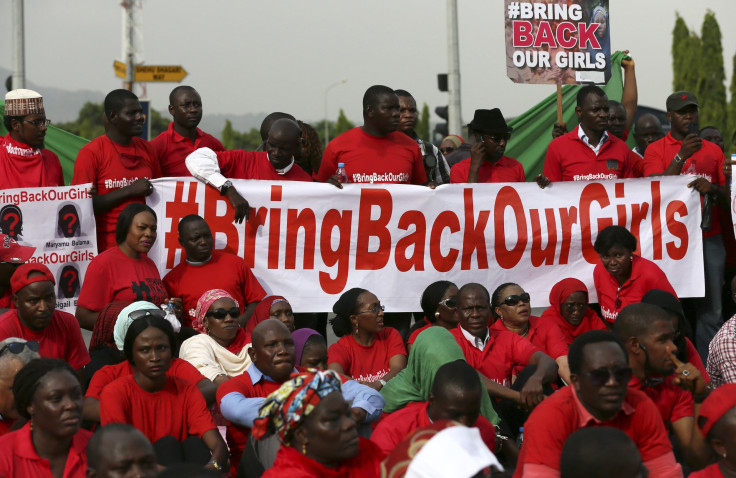 Police have banned all "Bring Back Our Girls" protests in Nigeria's capital, Abuja, planned to support the more than 200 girls kidnapped in April by terror group Boko Haram.
Commissioner Joseph Mbu said the demonstrations are "posing a serious security threat" to those living nearby or driving through the protests in Abuja.
"Information reaching us is that too soon dangerous elements will join the groups under the guise of protest and detonate explosive(s) aimed at embarrassing the government. Accordingly protests on the Chibok Girls is hereby banned with immediate effect," the commissioner said in a statement.
On April 14, members of Boko Haram abducted 276 girls from a boarding school in Chibok. Dozens have escaped but more than 200 remain missing. The act drew international condemnation with the hashtag #BringBackOurGirls going viral on Twitter in reaction to the Nigerian government's lagging response to finding the girls.
Protests have taken place in major cities across the globe. In Abuja, street protests have become a regular feature to keep the kidnappings in the public eye and put pressure on the Nigerian government. Since then, the protests have become political with activists and campaign groups seeking meetings with senior figures in Nigerian President Goodluck Jonathan's administration, including the president himself.
The latest ban stems from a high-profile march on Wednesday that descended into violence with young men attacking female protesters, throwing chairs, bottles and stones. Some men were carrying posters in support of Goodluck Jonathan, witnesses said. However, there is no evidence the men were connected to the president or his ruling Peoples Democratic Party.
"There is no basis for and no power of FCT Commissioner of Police to ban peaceful assembly of any group of persons in ... the city. None@ ALL," said protest leader Oby Ezekwesili on Twitter.
"The decision to ban the protest is insane. We are going to court as soon as possible to challenge the ban," Femi Falana, the group's lawyer, added.
© Copyright IBTimes 2023. All rights reserved.