British Discount Airline Jet2.com Orders 27 Boeing 737-800s For $2.6B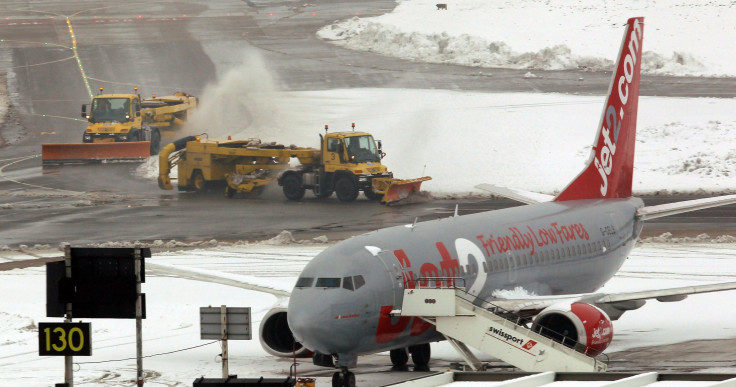 British discount airline Jet2.com placed an order for 27 Boeing Co. 737-800 jetliners worth $2.6 billion at list price, to cater to the increasing demand in northern U.K.
The carrier, which is owned by Dart Group PLC and has its main base at Leeds-Bradford airport, will start receiving the aircraft starting next year through 2018, a period when Boeing will also be in the middle of production for its 737 Max to deliver to customers from 2017.
"The 737-800 is the best-selling version of the highly successful Next-Generation 737 family and has accumulated more than 6,900 orders worldwide. We are very proud that Jet2.com has again selected Boeing to meet its continuing fleet requirements," Todd Nelp, vice president of European sales for Boeing, said in a statement Thursday.
Jet2.com said that it was able to negotiate "significant discounts" from the sticker cost, Dart Group said in a statement, according to Bloomberg. The parent company also said in a statement Thursday that the new jets will be used for flights to mainland Europe, the Mediterranean and the Canary Islands, where the carrier has package holidays.
The carrier has an all-Boeing fleet of 60 planes and the latest deal marks the first direct order from the plane maker, Bloomberg reported.
"We are very pleased to have finalized this order with Boeing for the new 737-800NG aircraft, as our existing fleet of nearly 60 Boeing airplanes have proved to be very popular and reliable. This order ensures that we can continue to be at the forefront of developing our customer experience and product in line with our family friendly ethos," Jet2.com Executive Chairman Philip Meeson said in the statement.
The aircraft will be funded by internal resources and debt, while the company's shares rose more than 10 percent on Thursday trading on the London Stock Exchange.
Dart is a leisure travel and distribution and logistics group, which commenced cargo aircraft services in 1983 and passenger flight operations in 2003. The carrier now flies over 3 million customers every year in combination holiday packages and flight-only services to 55 destinations.
© Copyright IBTimes 2023. All rights reserved.