British royal couple William and Kate Middleton set to visit Los Angeles Friday afternoon (PHOTOS)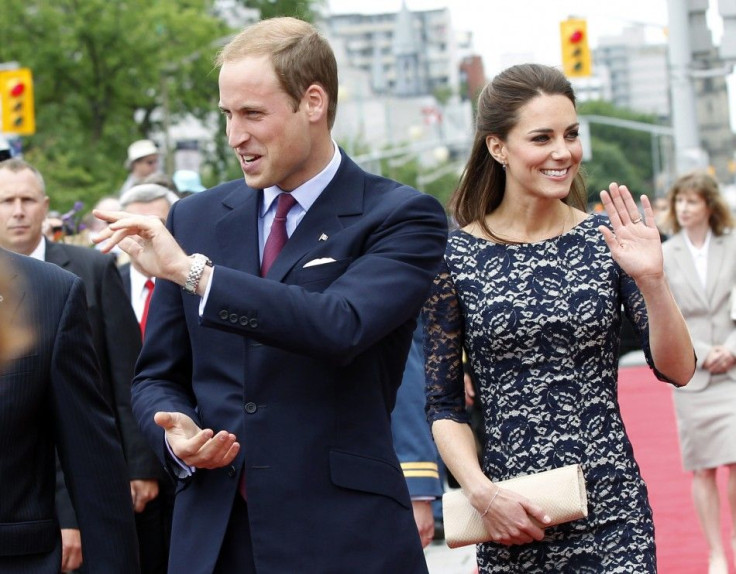 British royal couple Prince William and his wife Kate Middleton ended their visit in Canada on Friday morning and are scheduled to visit Los Angeles, California, on Friday afternoon.
The newly-married couple will arrive at Los Angeles International Airport around 3:30 p.m. PT.
California Gov. Jerry Brown and his wife, Anne Gust Brown; Los Angeles Mayor Antonio Villaraigosa; and the British ambassador to the United States, Sir Nigel Sheinwald will greet the royals at that time.
Following their deplaning, William and Kate will attend a conference supporting UK trade and investment, hear a presentation from technologists and meet with delegates from the event.
There will be a reception for the royal couple at the Hancock Park residence of the British consul-general, Dame Barbara Hay on Friday evening as it's The Duke and Duchess of Cambridge's first official visit to the United States.
The schedule of William and Kate on weekend includes charity polo match in Santa Barbara, a black-tie dinner with Hollywood executives and upcoming British talent, a trip to a skid row Inner-city arts school, and a meet-and-greet with military families at a veterans job fair.
It's obviously been around for awhile but I think the interest has definitely peaked with the duke playing polo this year in this event, said the charity polo match coordinator Jaime Geffen. I think there will be a lot of polo fans here but also a lot of royal watchers.
Without doubt, the royals will attract a lot of the residents in the neighborhood. We tend to have excitement and flair throughout the year but this does add a little spice to live in Carpinteria, said Alicia Jacobson.
The royal couple's trip ends with a visit to Sony Studios for a veterans job fair.
Palace officials said the trip is to support the interests of the United Kingdom through the prism of the royal couple's interests.
MUST READ:Kate Middleton's Wardrobe: Too Extravagant? [PHOTOS]
© Copyright IBTimes 2023. All rights reserved.